Primary 7
Welcome everyone to our Primary 7 webpage. We are delighted to be back at school and can't wait to share with you all the fun and exciting things we get up to in P7.
This webpage will keep you up to date with what is going on in our class alongside updates on Seesaw.
We have 17 wonderful, talented, caring and respectful children in our class this year alongside their teacher Mrs Overend and the classroom assistant Miss Carson.

Let's meet the class!!!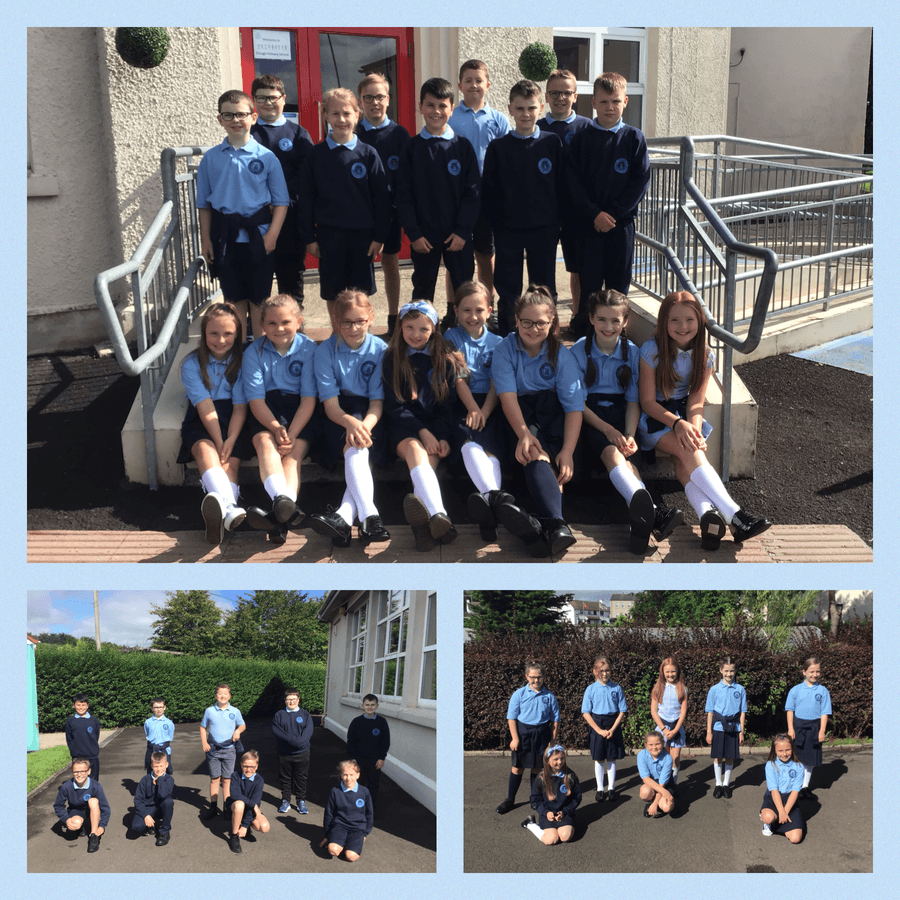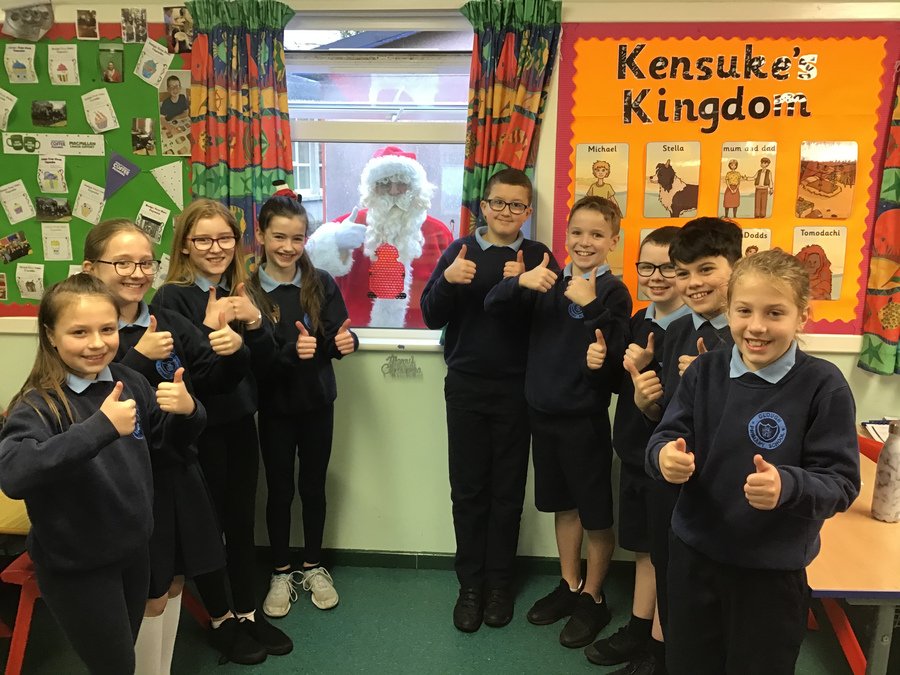 Christmas Dinner & Crafts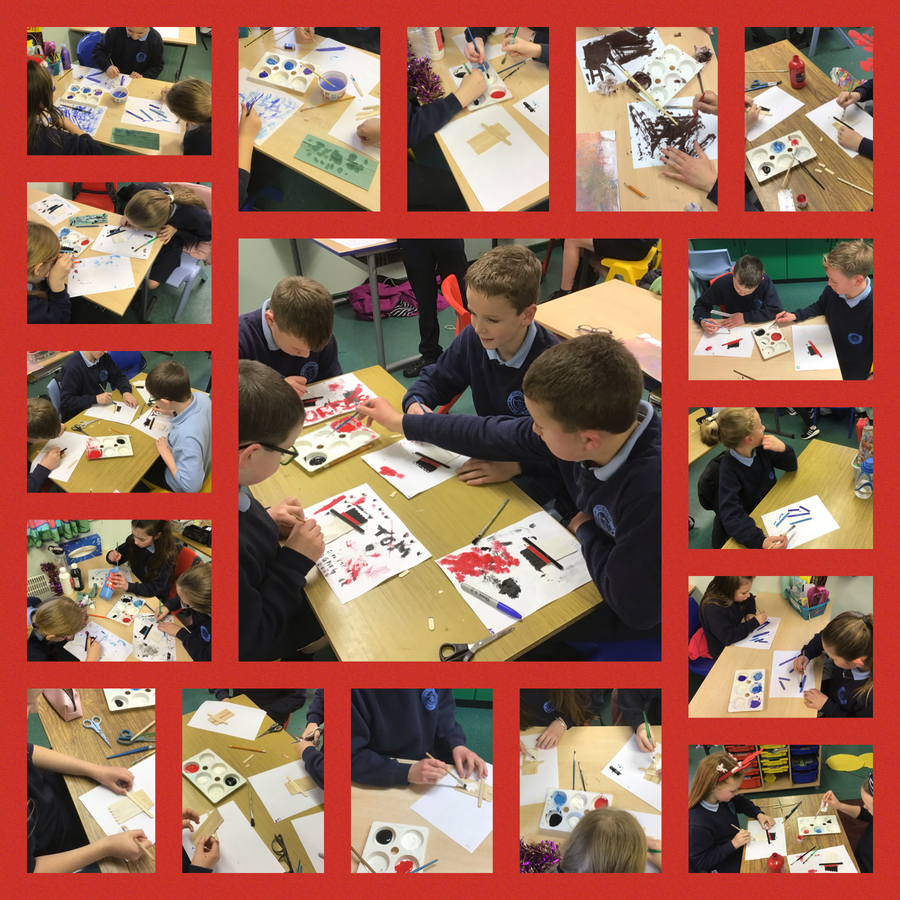 Water Treatment Experiments

P7 were studying all about the process of how water is cleaned. They watched a video on how water is collected in a reservoir and how it makes it way through the water treatment works and eventually through underground pipes to our homes. This then led to a discussion on what type of rocks absorb water the most. We carried out an experiment with chalk to see how it absorbs water and also used iron filings and magnets to show how dirt is removed from water.

Floating Chalk Prints
P7 finished by scraping chalk into a tray of water and placing paper on top of the chalk in the water to make funky prints.
Some children wanted to be creative and swirl the chalk to change the pattern but soon realised that if they touched the water and broke the surface tension all the chalk sunk to the bottom.
We discussed that the surface tension in water allows some objects to float on the surface of the water even though they are denser than water.

The children had so much fun!!
Fraction Tetris

Fraction Tetris was the perfect activity for the Primary 7s to develop a deeper understanding of fractions and equivalent fractions.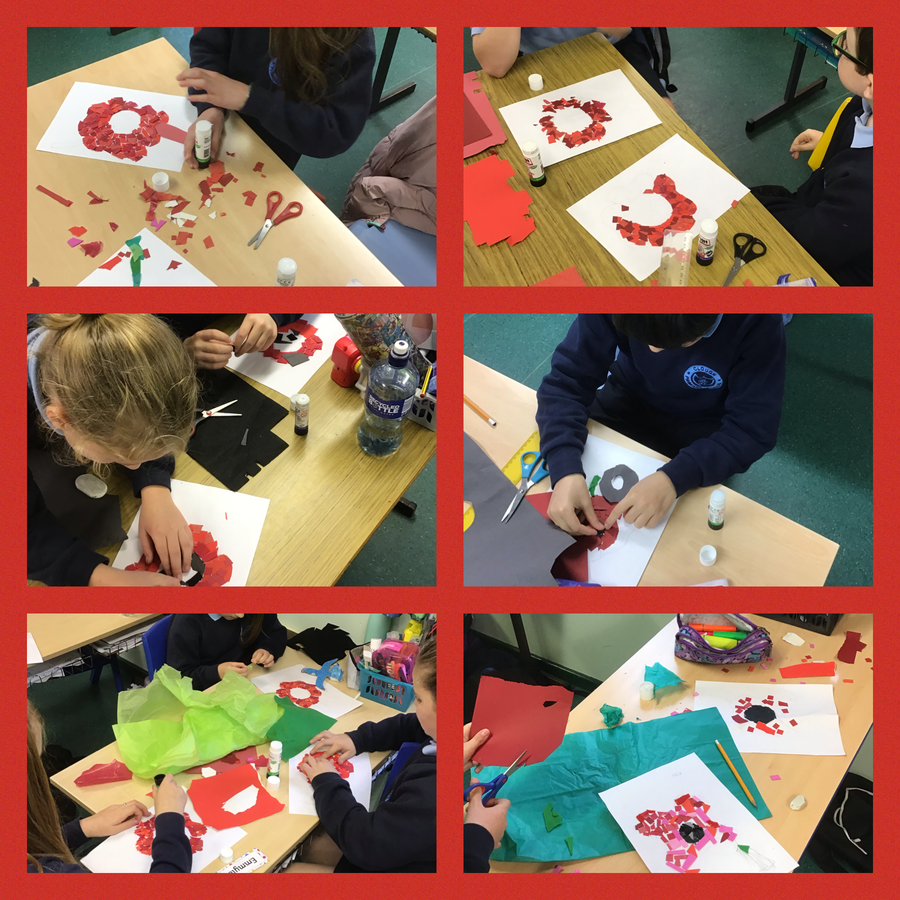 RAF Glider Challenge
P7 had the opportunity to take part in the RAF Glider Challenge which was live-streamed into our classroom. The children journeyed through the engineering process of designing, creating, testing and improving. As RAF engineers they were tasked with the designing and building three prototype gliders using limited materials.
At the end of this challenge the children were able to identify different forces acting on the glider. They designed, created and tested three gliders and developed their understanding of how gliders and other aircraft take flight.
When all three gliders were built we went outside and tested how far each glider went and ended up with an overall winning glider. Well done Ross and Archie!!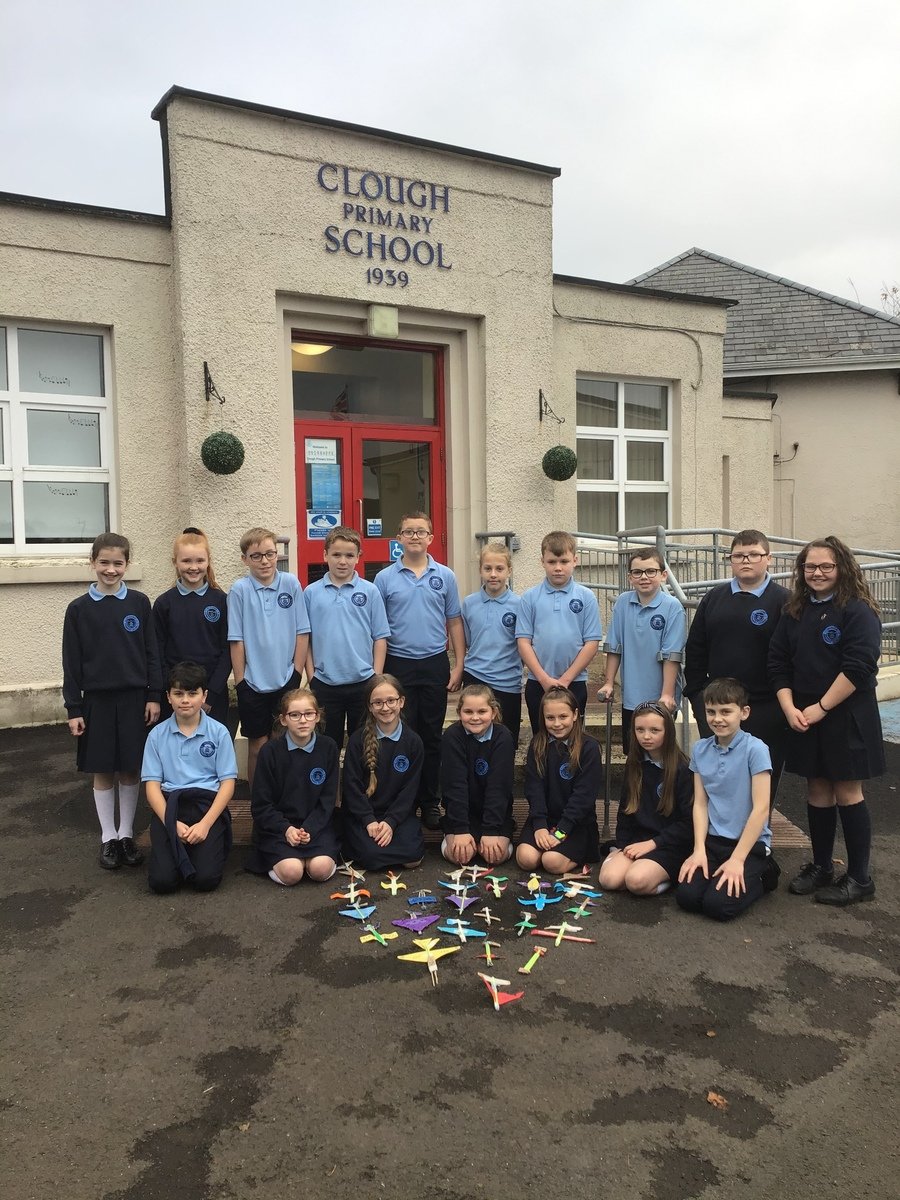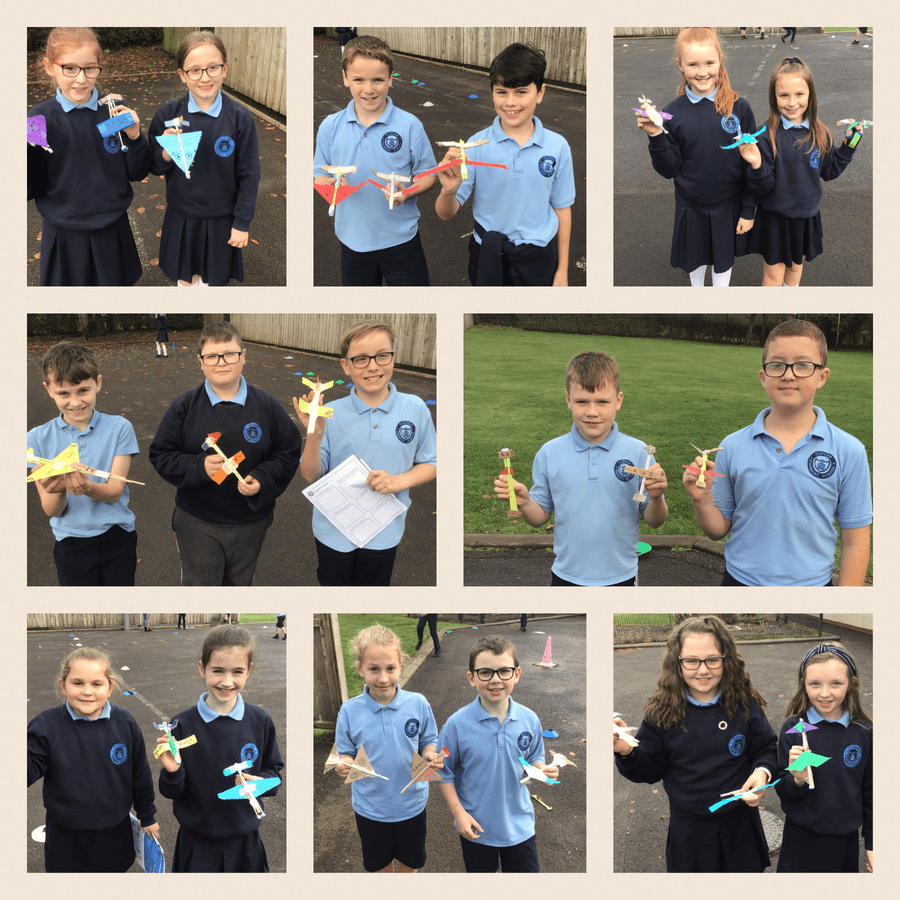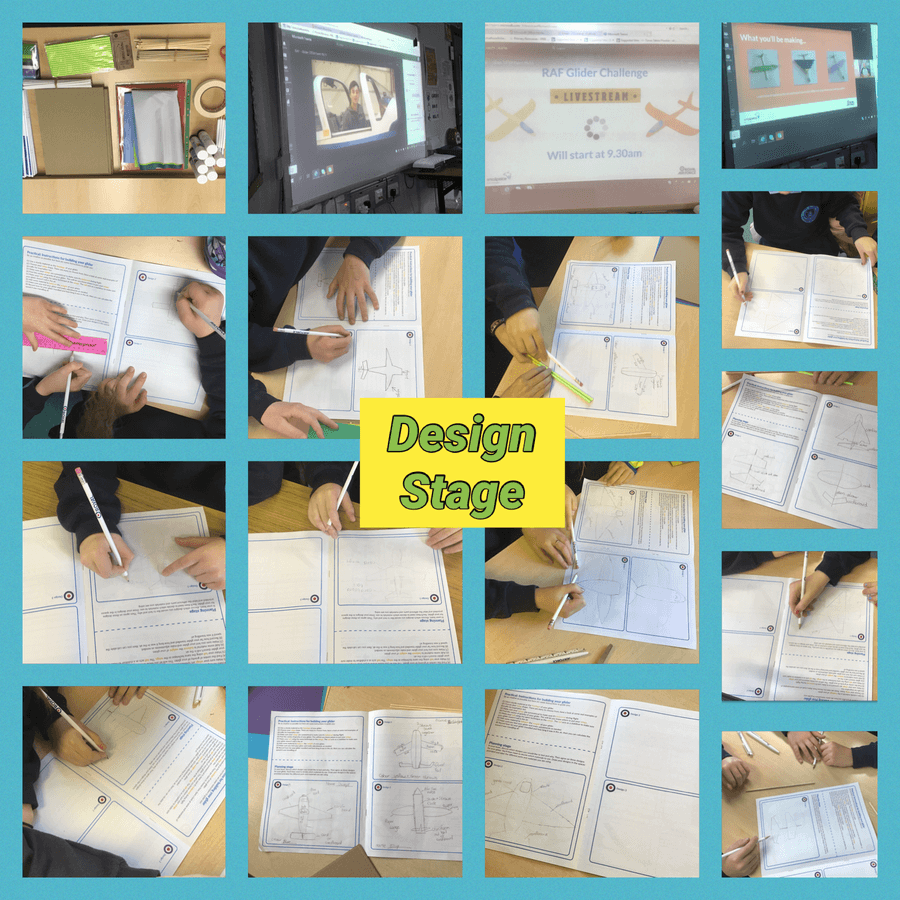 Firework Fun at Halloween

Claude Monet - Water Lilies


P7 carried out research on the French impressionist artist Claude Monet and discussed some of his most famous paintings. They designed scrapbook pages of his work which was beneficial when they all became Claude Monet for the day.
Each child then created one of his famous paintings 'Water Lilies' using pastels which has made a great display in the classroom.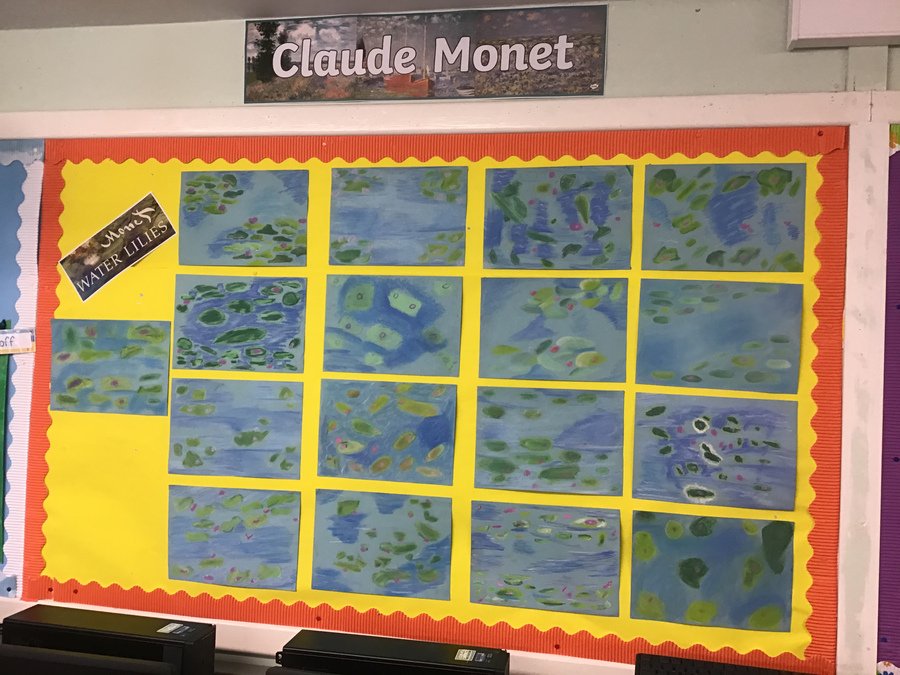 Fundraising for MacMillan Cancer Support
This year the school was unable to hold their annual fundraising coffee morning in aid of MacMillan Cancer Support. Instead the children had the opportunity to bake some delicious 'cakes and bakes' at home to raise some money. Alongside this Dorothy in the kitchen provided each child with a cupcake that was decorated in class and was thoroughly enjoyed by everyone (including the teachers)
An amazing total of £1450 was raised!!!


The best laugh was when they got to design and name their very own cupcake and learn how to draw the perfect one!!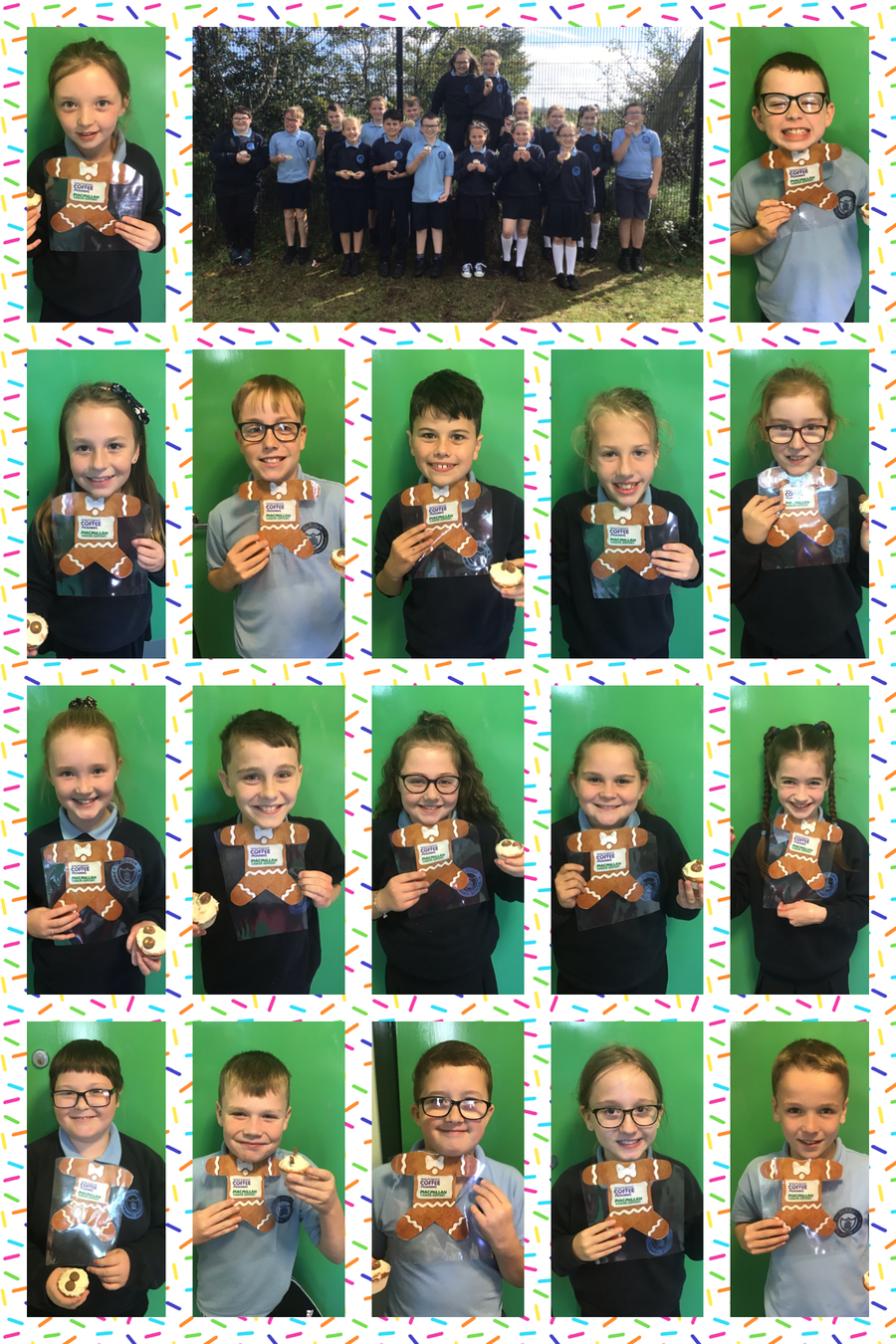 Forest School Skills
Challenge - create an outdoor scene using natural materials around the school!


Taking World Around Us Outdoors
P7 made the most of the superb weather during the first few weeks of September and managed to get outside for some outdoor learning.

Our World Around Us topic this term is ' The Blue Planet.' At this time we were learning all about water sources within our homes and school and how water is readily available to us all by just turning on the tap. The children completed a homework task to draw a plan of their house and label all the water sources on it. This then led to discussion as to why some houses have more water sources and the realisation that some things within our home need a water source to actually work.
This then led to the children going outside and drawing a plan of the school building and labelling on all the water sources in school. They thoroughly enjoyed this challenge and they soon came to realise that the concepts of 'scale' and 'spatial arrangement' proved more difficult than they thought.