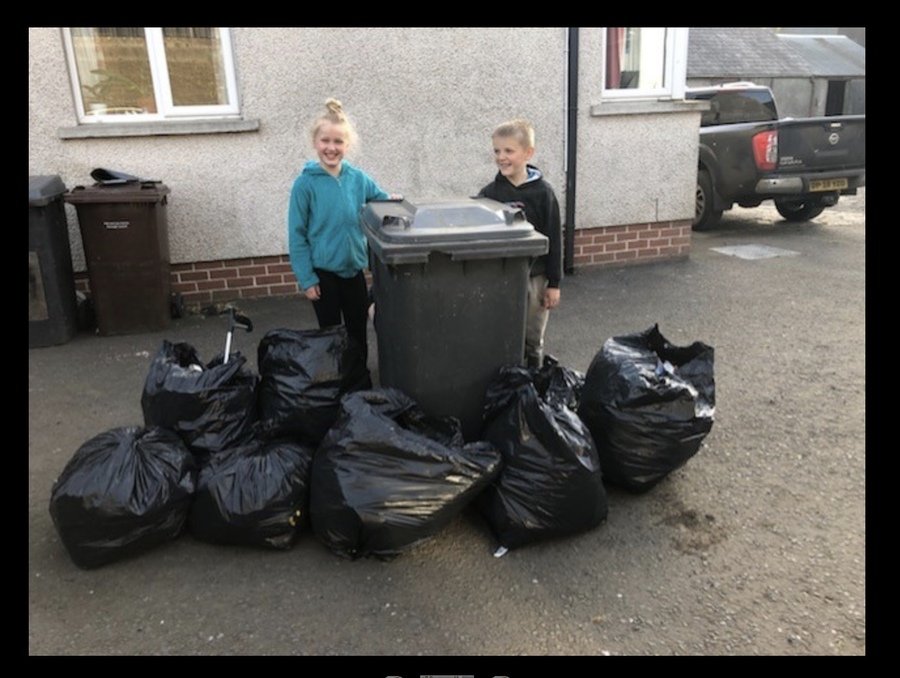 Litter Picking
Bella and Simon have this message-
' Please stop throwing rubbish out the window of your car'
A BIG Well Done to you both - You have made time to go out and pick up all the rubbish near your house so the environment is a much cleaner and safer place.
Super Life Skills!!

P.S I would need you to come over to my road and pick up all the litter here too.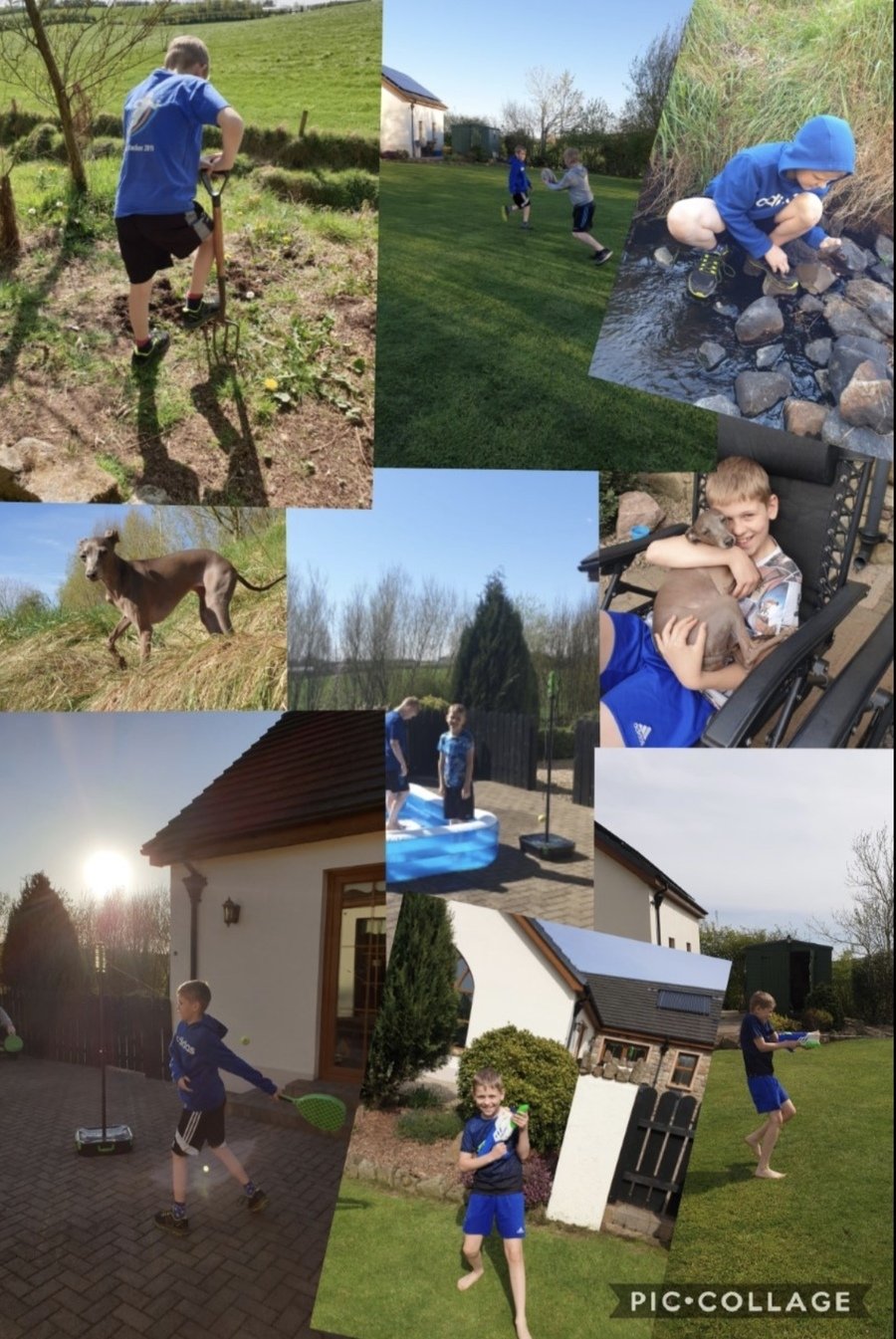 Danny has been busy and having lots of fun during his time in lockdown.

He has been having lots of water fights, started his own vegetable patch and played lots of games with his brother.
Danny, I would need your expertise to help me get a vegetable patch underway - I would love one!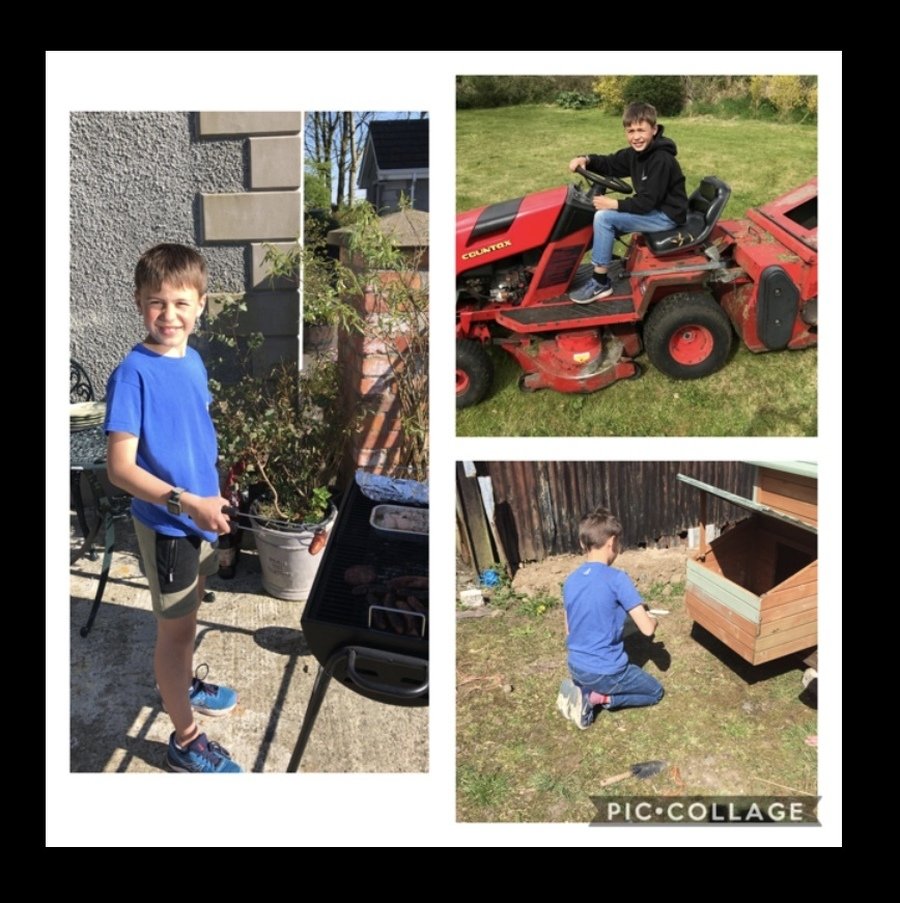 Robbie has been keeping very busy during the nice weather by cutting the lawn, painting his chicken coop and barbecuing.
You are a very skillful person to have about the house Robbie. I would love someone to come and paint my fence so I wouldn't have to do it!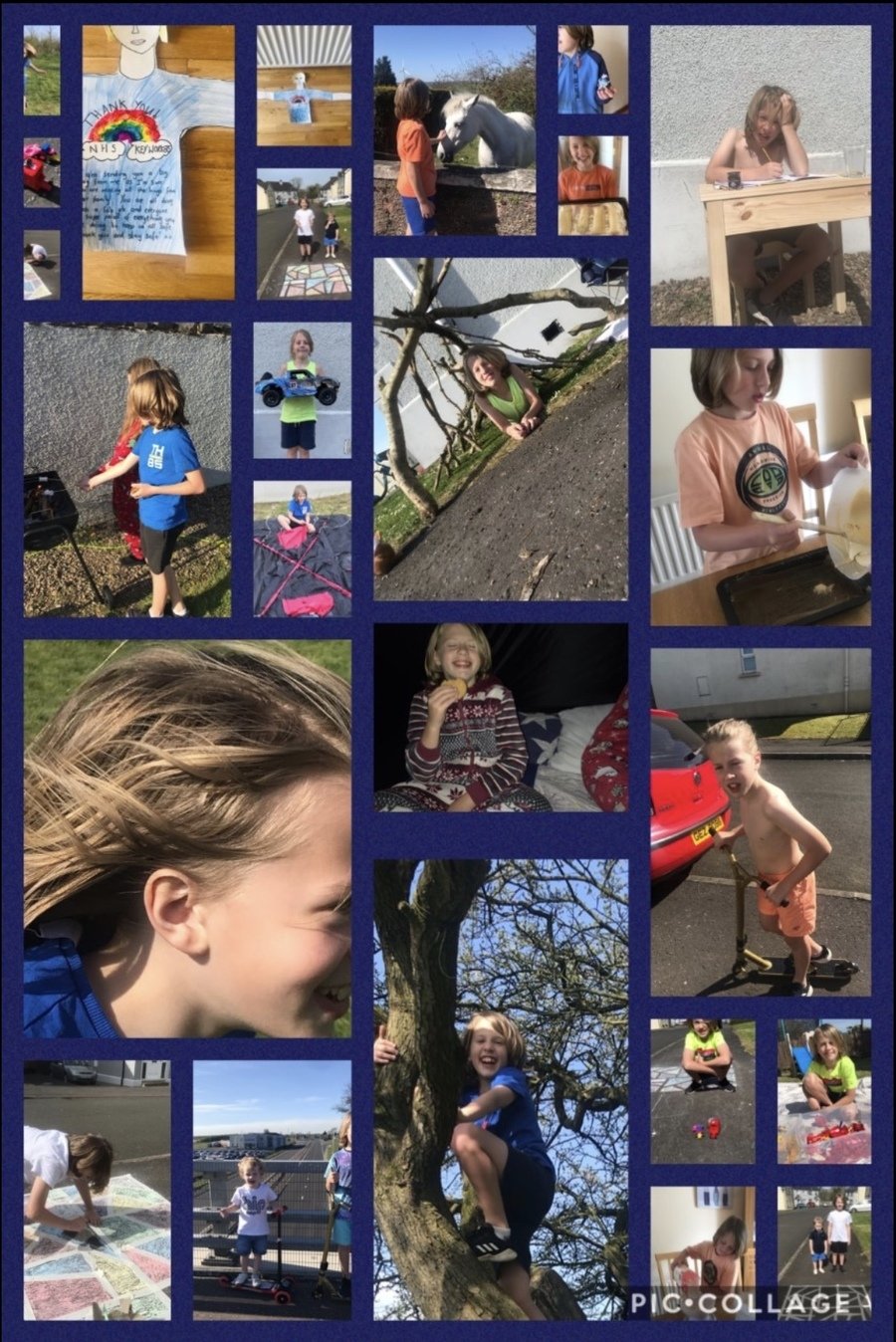 What a lovely letter I received from Cody telling me all he has been getting up to.
During quarantine Cody has:
Went a 4 mile walk/cycle/run everyday with his family
Made balloon powered Lego racing cars
Pitched a tent in the backyard and camped all night, making smores and having a BBQ
Made a design using masking tape and chalk on the ground his younger brother
Baked lots
Climbed trees
Got a new petrol RC car and loves racing it
Cody, I wish I could run 4 miles everyday and I hope your mum isn't being too hard on your with your schoolwork!!
Ruth wants everyone to meet Milo.
Milo was rejected from its mum and it has been Ruth's job to look after him, making sure he has food and is staying healthy and safe.
Ruth, Milo is a wee beauty. I'm sure he is one spoilt little kid!!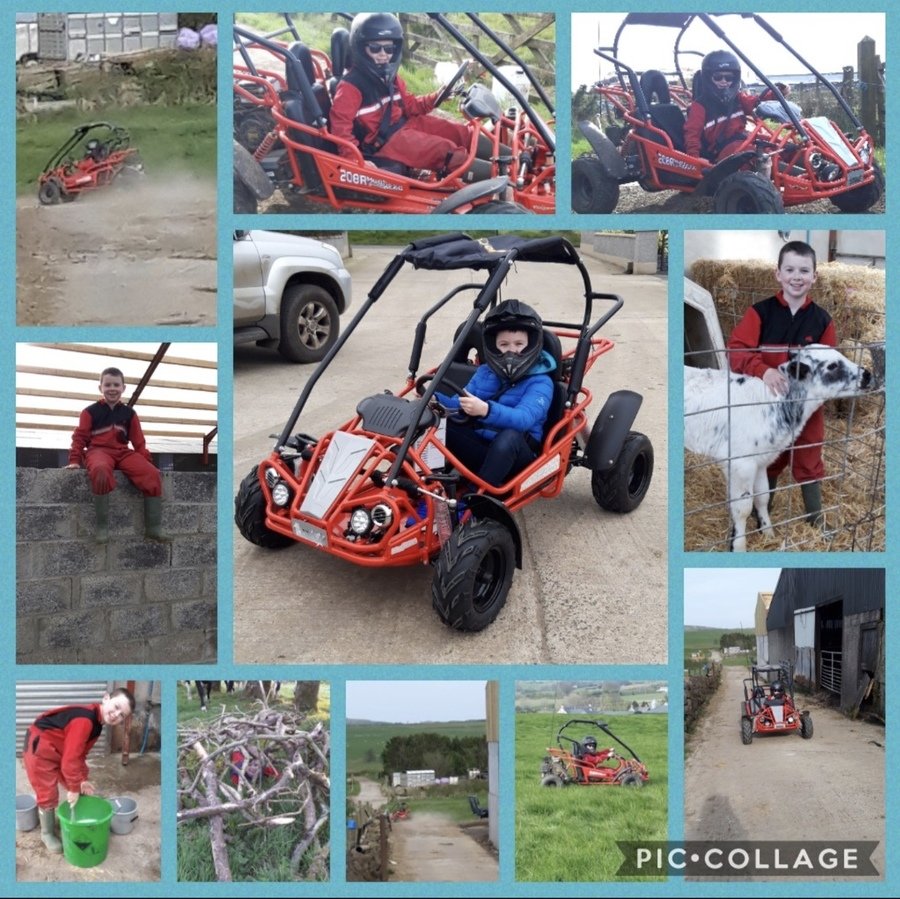 A message from Tom:

This is what I have been getting up to during quarantine. It shows me driving my dirt buggy my Dad got me and I am helping him build a new shed. There are pictures of me whisking calf milk, feeding my calf and a picture of me in my den I built using branches and trees.
You have certainly been busy Tom - I must try out building a den like yours!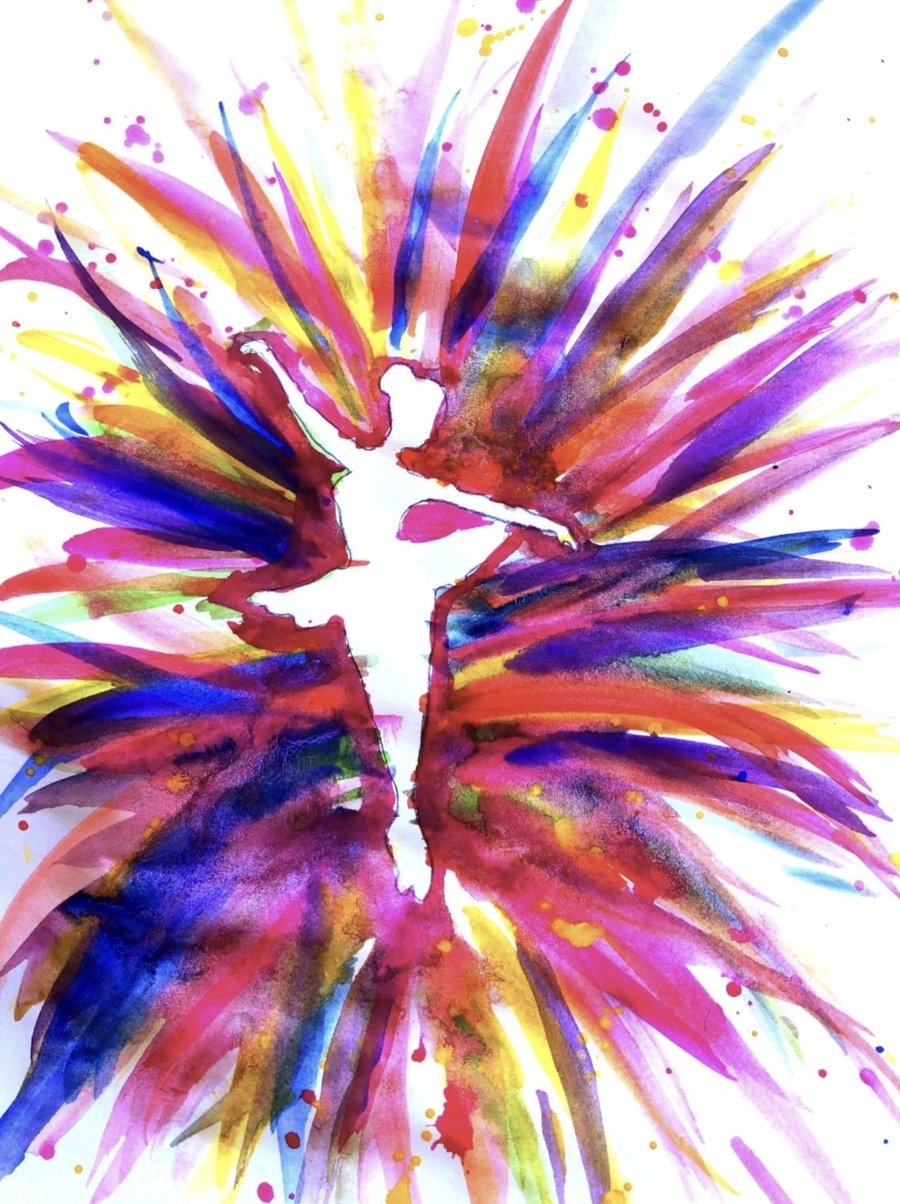 Fantastic Art Work produced by Bella.

This has given me an idea to try this with my daughter using a Highland Dancer in the middle.
keep up the super work!!
Hello again everyone,
I hope you all had a lovely Easter break and are keeping safe and well!
It has been 4 weeks since you were last at school and I would love to see what you are all getting up to.

Please see below a task I would love you all to take part in.

Please send your video/PicCollage to ihutchinson429@c2kni.net
All will be showcased here on our webpage!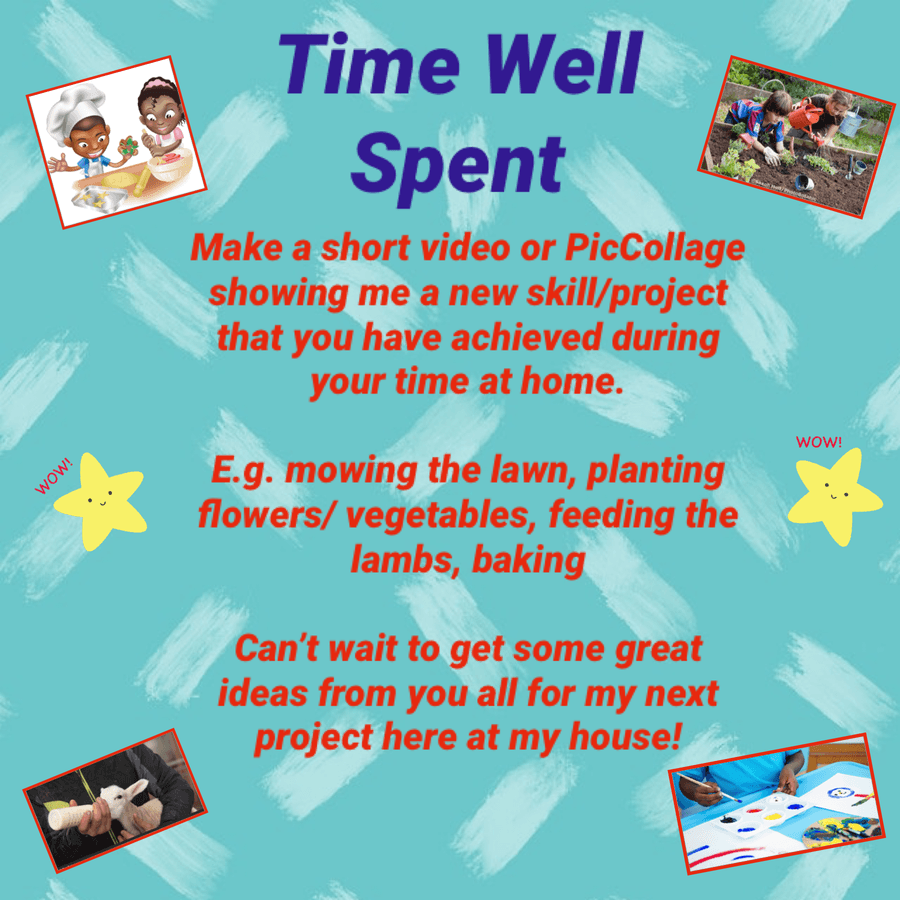 Hi everyone...
Hope you are all enjoying being on your Easter Holidays and having no school work to do (apart from my P6s...sorry!!)
I would love to see and hear how you are all keeping yourself safe and busy at home. Please keep checking our webpage for the next activity I will set for you all. It will involve some ICT skills and consent from your parents to produce a little video or PicCollage for the class to see what each other is getting up to. Keep yours eyes peeled for more info!!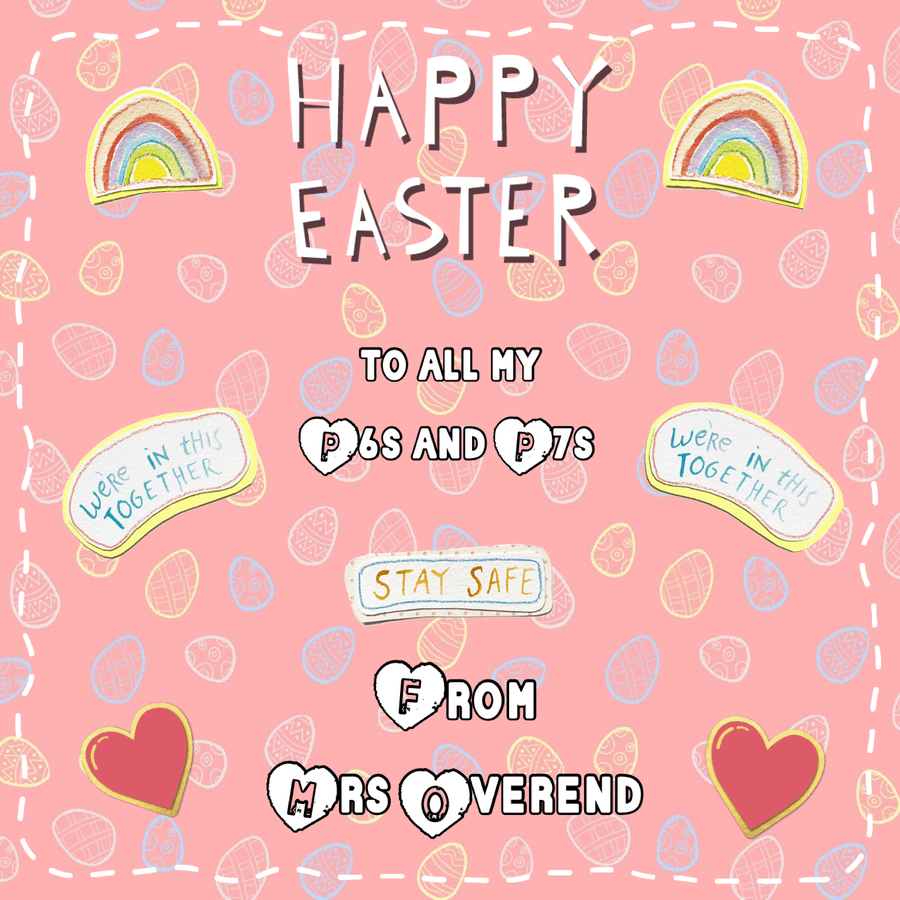 A big 'Well Done' to Cody who proudly displays his poster to show his thanks to all the key workers in the community!!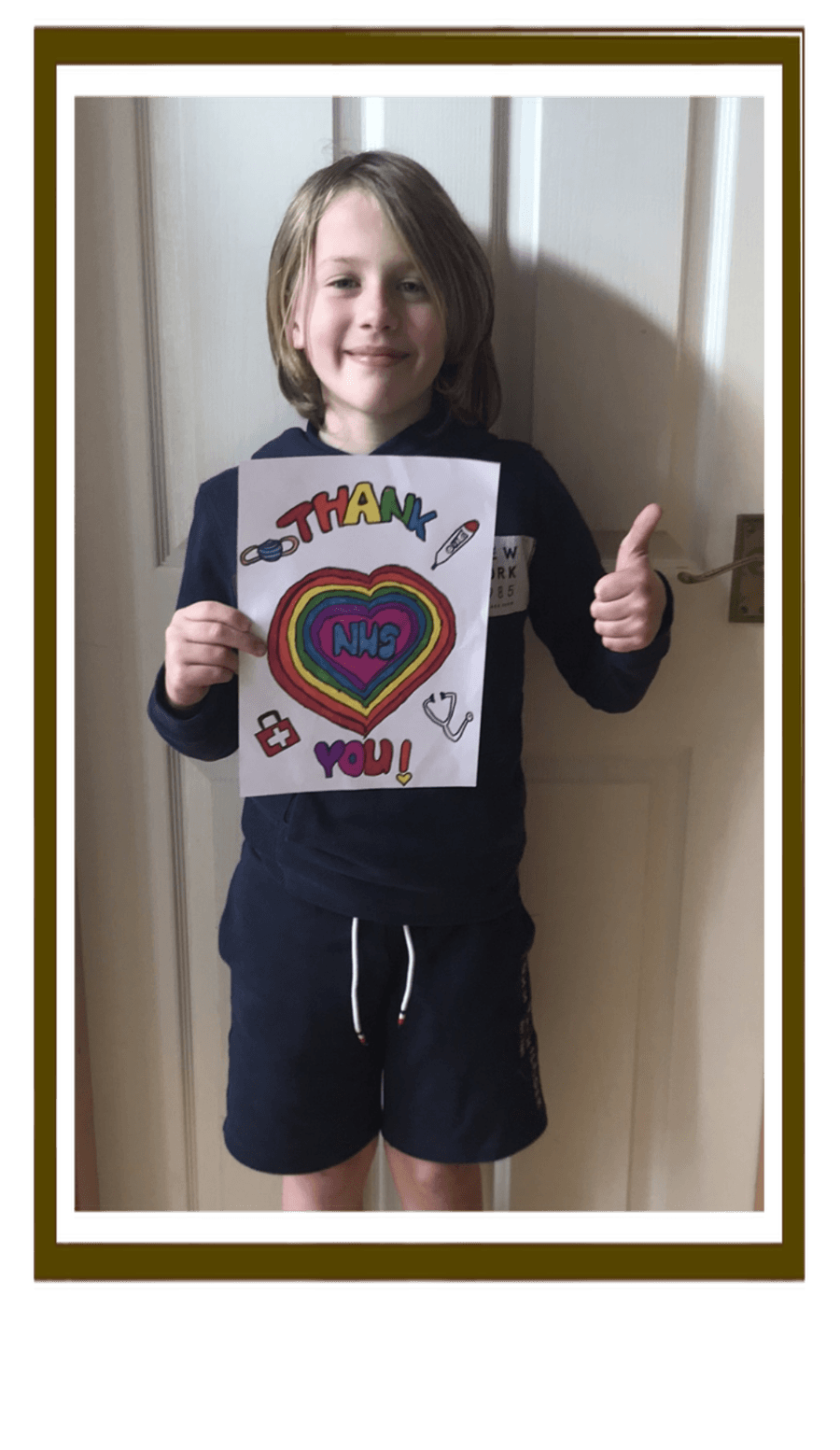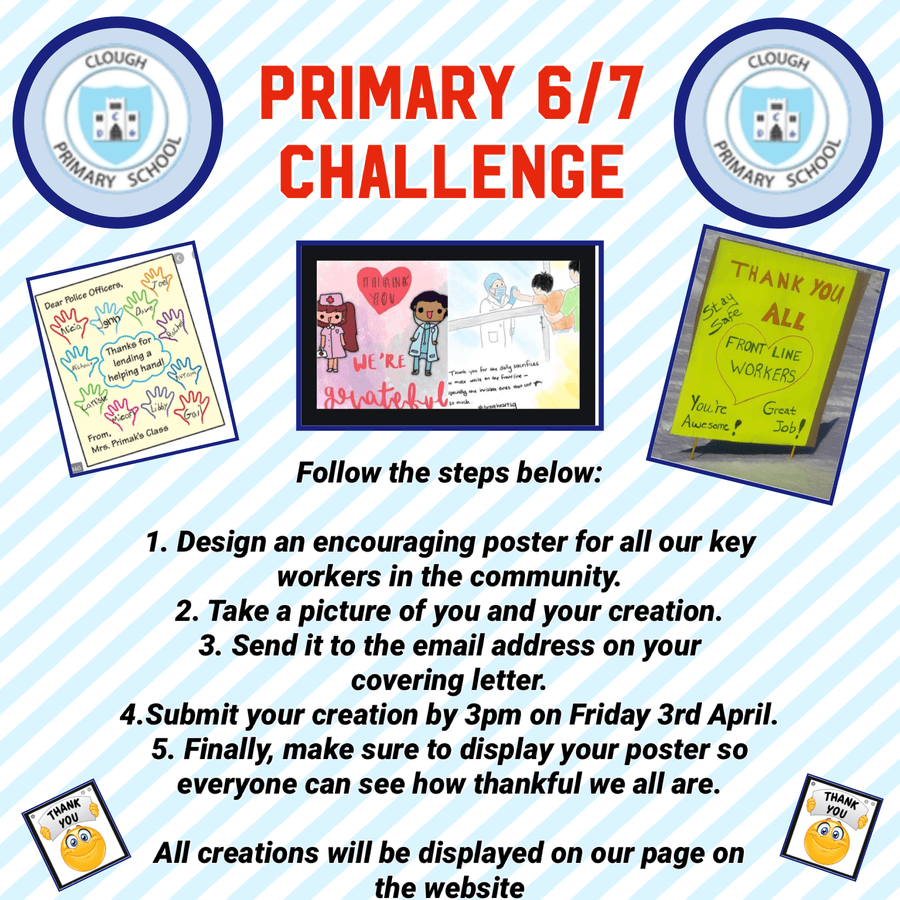 A big shout out to all my wonderful P6&7s....
Just a wee check in to see how you all are??
I hope you have all made a start on some work in your Home Learning Packs and working well for your parents.
Please remember that as well as school work try and complete some other activities as suggested in your pack.
I miss hearing your stories and having some 'craic' as you all would call it.
keep checking in on our page for more updates!!
To put a smile on all your faces -
Below are some pictures on our last day before school had to close.
Primary 7
'You are the Best'

End of Day Treat for the P7s.

A big shout out to our parents who own Vic & Hil who very kindly gave all the Primary 7 children free hot chocolate with marshmallows. They had also contacted Donnellys who very generously donated some cream eggs and sweets for the children as it may have been their last day at primary school.
THANK YOU!!
I think it just made their day extra special!!

Not forgetting my brilliant P6s.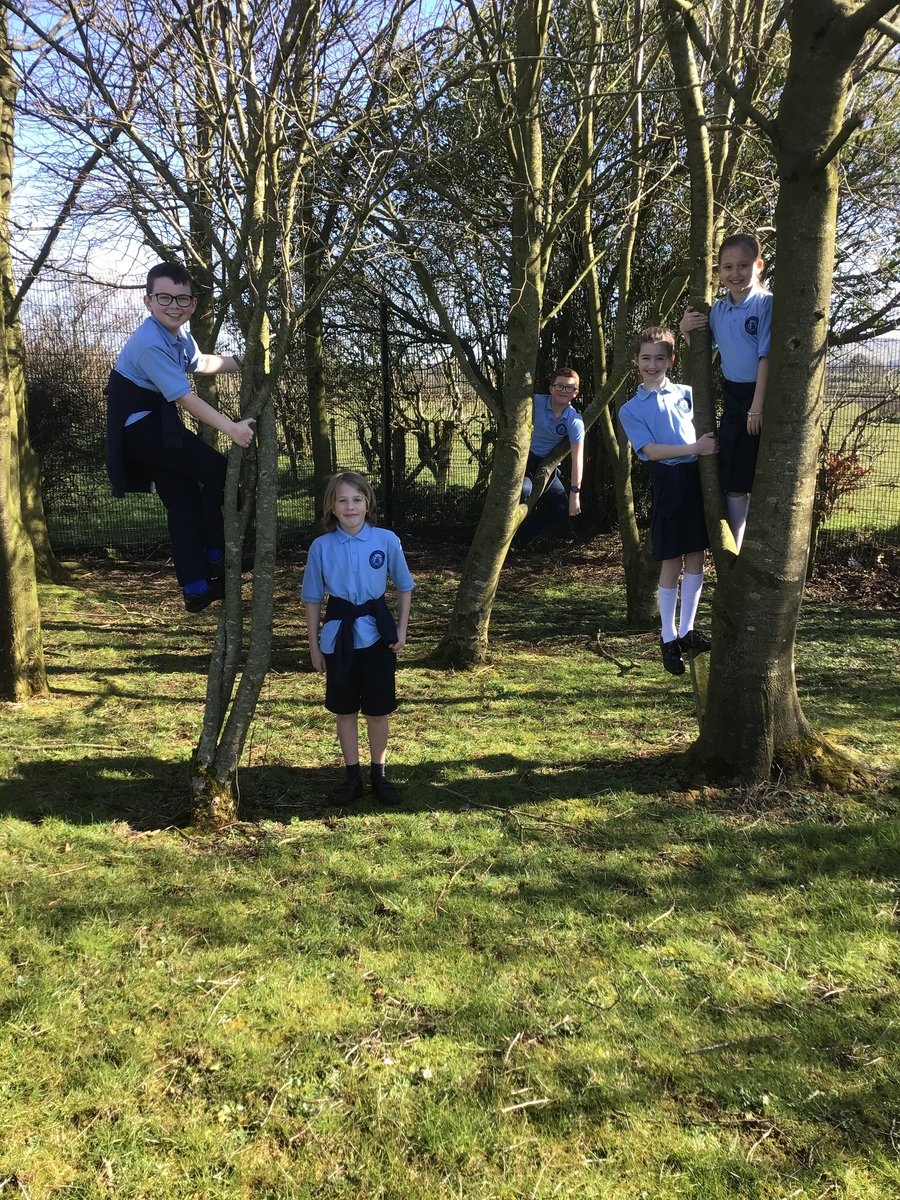 Instructional Writing
Our focus over the last few weeks in writing was learning all about instructional writing. Before Pancake Tuesday the children brought in different sets of instructions and we investigated why we need instructions and looked at different layouts. We then became 'instructional detectives' and made a checklist of what needs to be included in a set of instructions. This checklist was going to be used when it came to writing our own instructions on how to make pancakes.
Primary 6
Robotics Afternoon at Dunclug College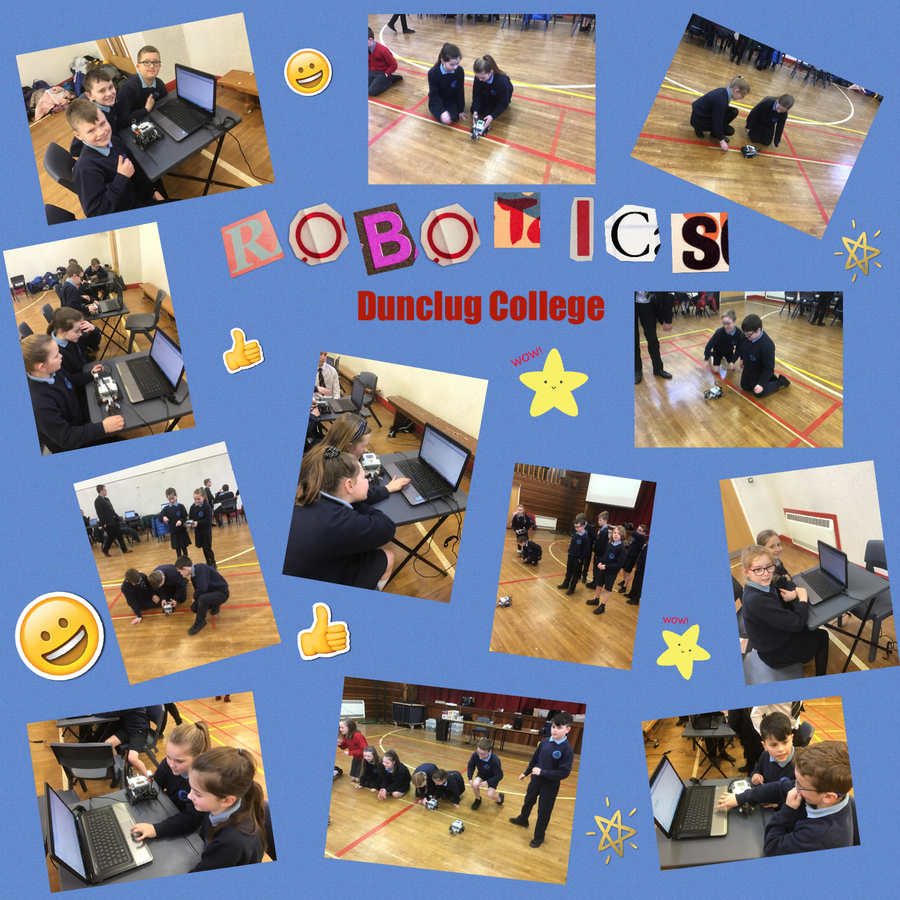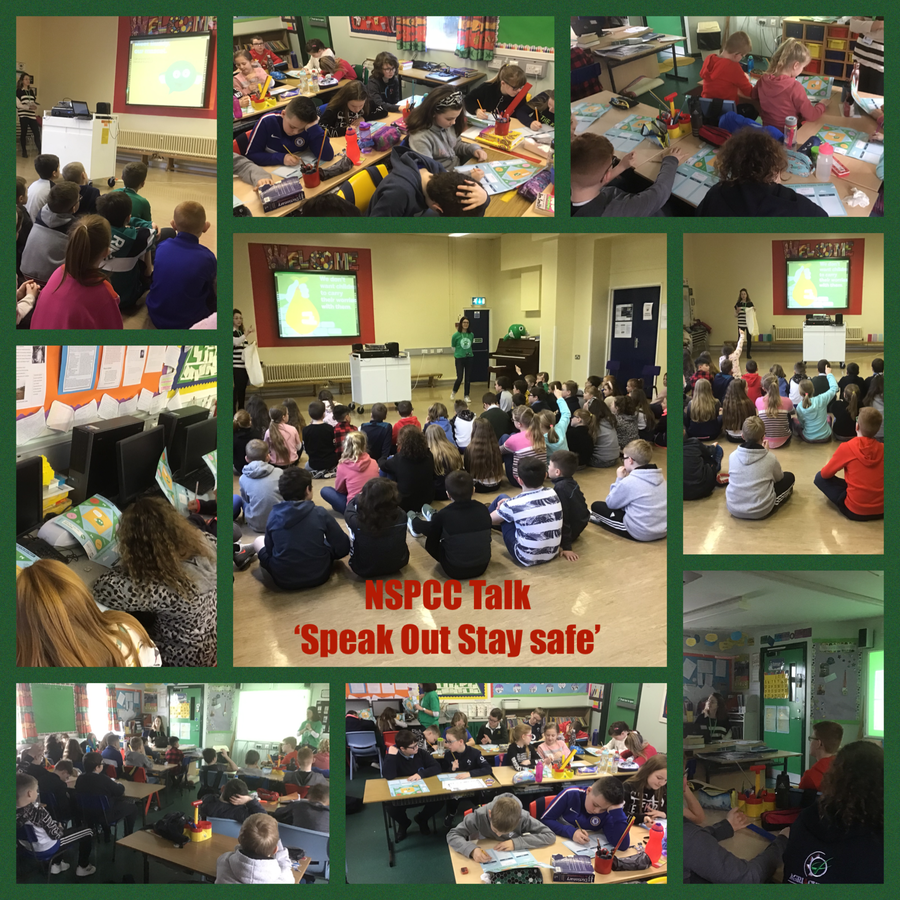 Investigating Venn Diagrams
P6 & 7 created a venn diagram using 3 circles and sorted the numbers 1-50 using their own criteria. Some groups sorted for prime numbers, odd numbers, even numbers, square numbers to name a few.
They were then set a challenge to create a Venn Diagram using various statements.
Each group had to think what the title for each section was going to be and sort the statements accordingly.
In P6&7 we have many talented artists. You can clearly see this in the beginning stages our wonderful watercolour landscapes inspired by the talented artist Jen Aranyi.
Part 1 - covered sketching out the landscape and using watercolours to paint the sky.
Part 2 - covered drawing the trees and mountains with pen.
Transfer Club Party
What a way to finish our last day of Transfer Club!!
Everyone earned this treat after all the hard work they have put in over the past number of months.
I think the smiles say it all!!
Best of Luck for the final test on Saturday.
'Bucket Filling'
We have recently introduced the concept of 'bucket filling' in our class as we endeavour to make our school and classroom a happy place to be. We fill buckets everyday by doing kind deeds and using kind words. Even Mrs Overend is joining in too!!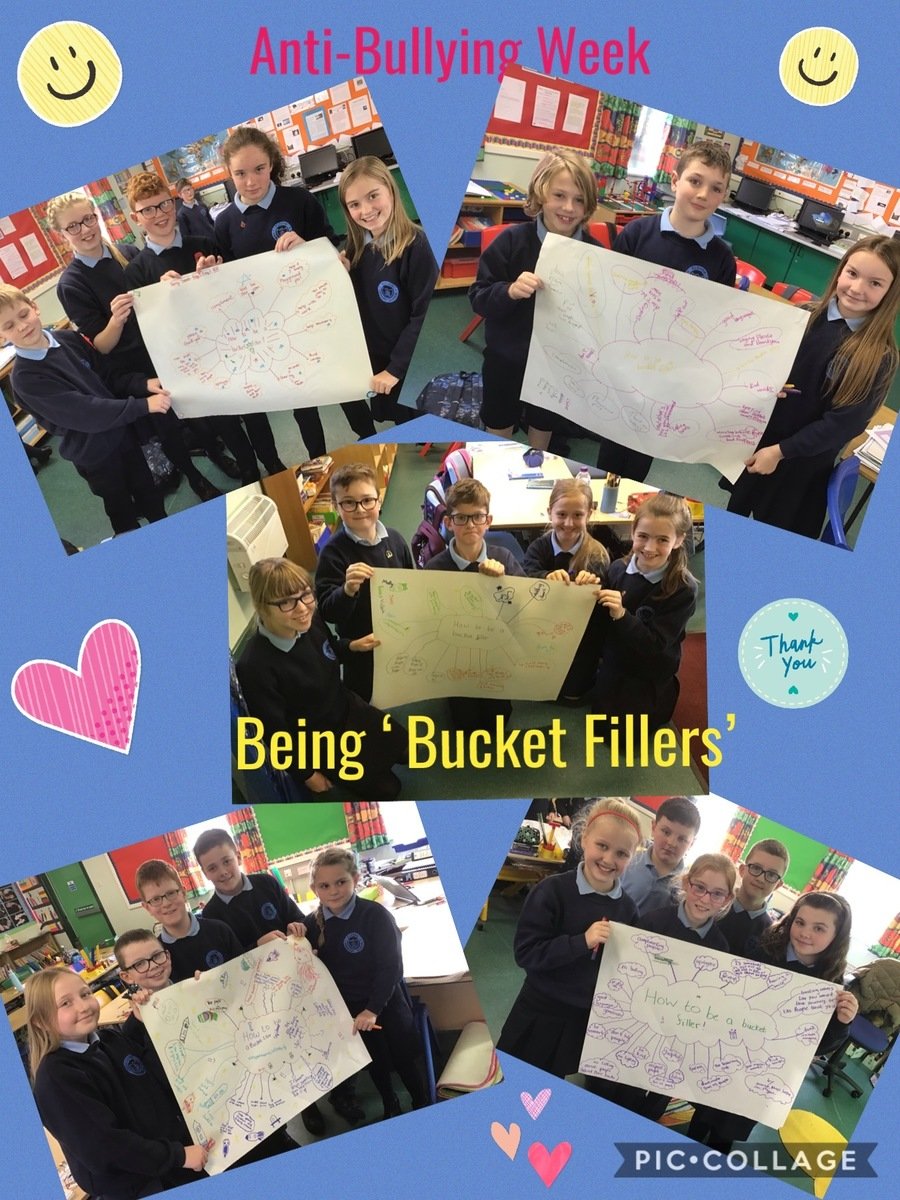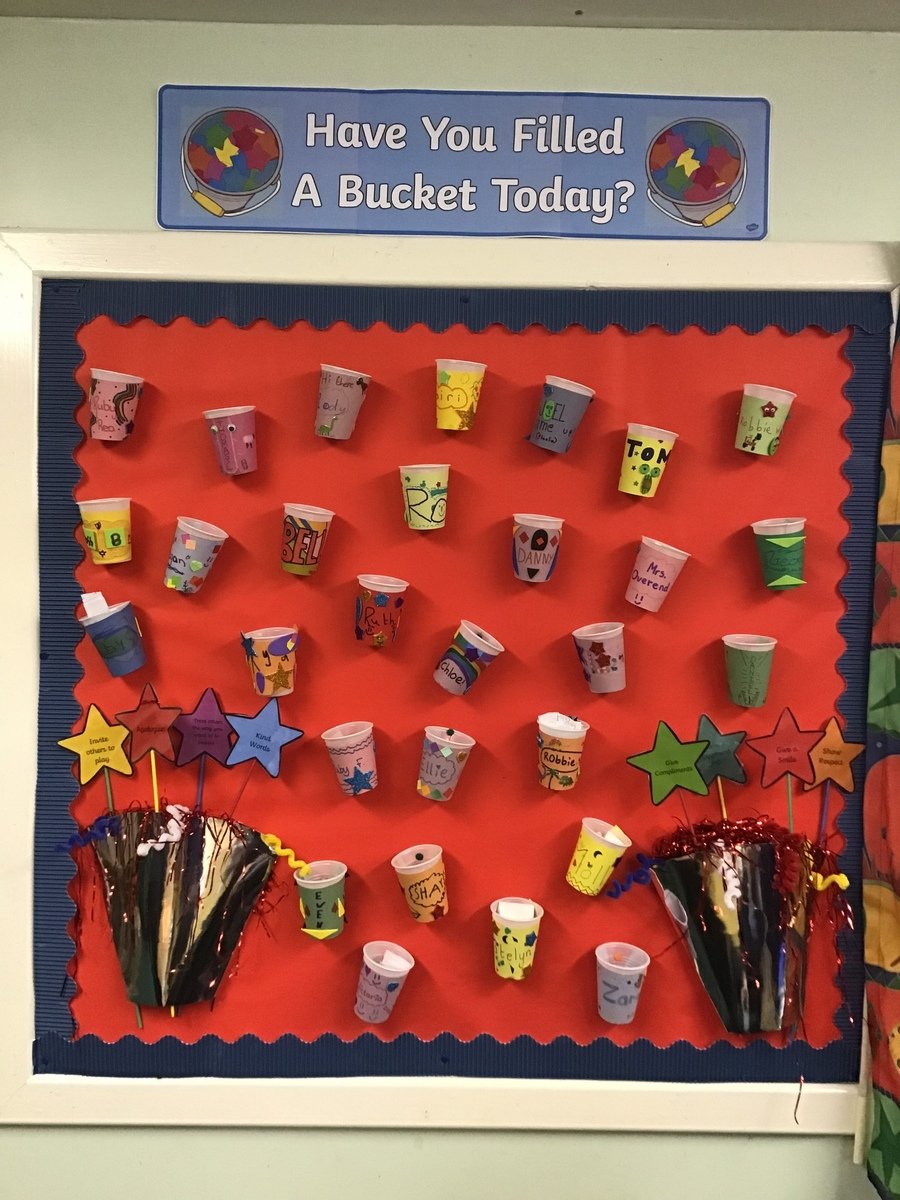 World Around Us
Our first World Around Us topic is the 'Rugby World Cup with it being a current world wide topic throughout September and October. The children were given the opportunity to explore the history of the World Cup with all the related facts and figures as well as finding out about the country of Japan and the changes it made in preparation for the World Cup. We even managed to find out all about Typhoon Hagabis!
The class took part in a 'country sweepstake' were each child picked out one country from the twenty participating countries and this was the team they followed throughout the tournament. (Well Done to Joel on picking out the winning team, South Africa!!)
The children are now in the process of producing a project on their allocated country and are incorporating ICT skills and many other skills to produce their final product.
There are some very interesting facts being found out and I cannot wait to see the completed projects!!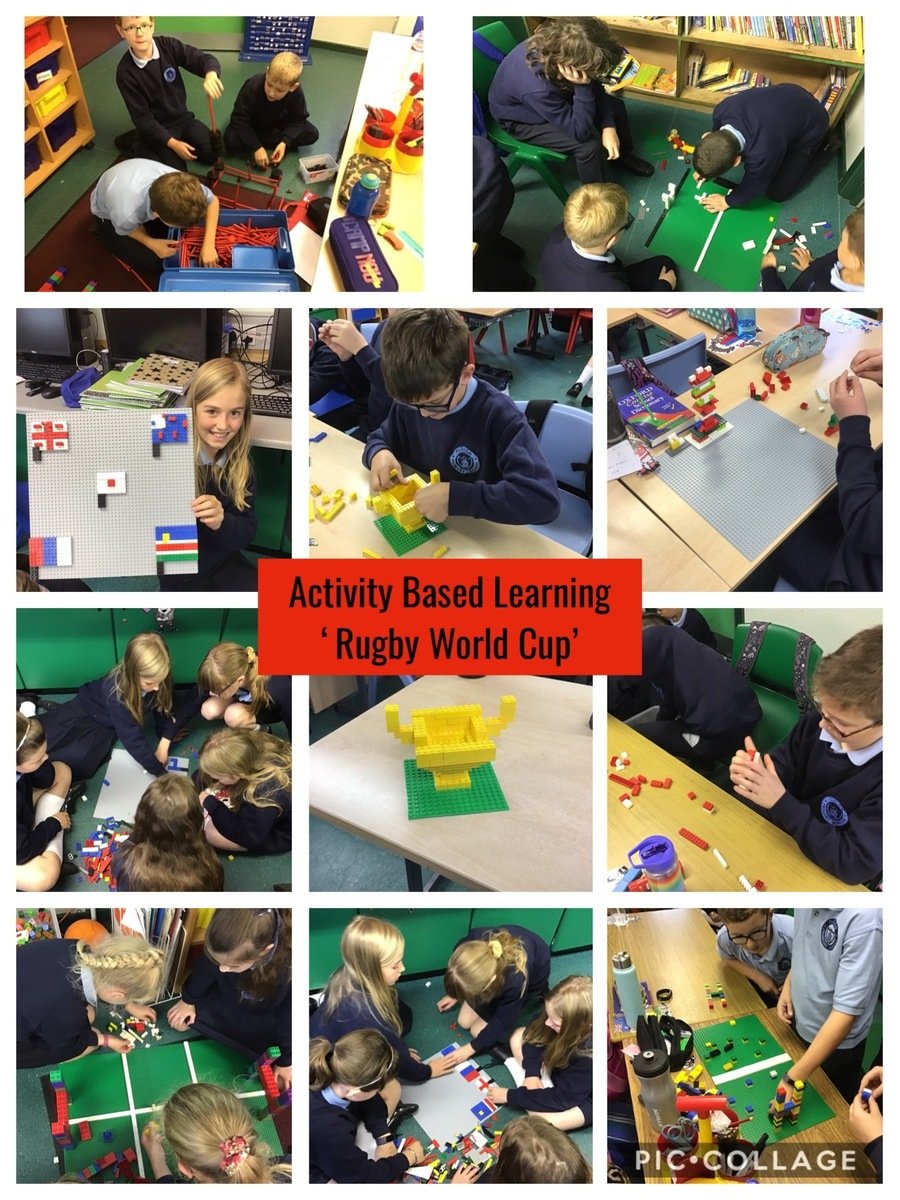 Learning how to draw 'Koi' fish and using watery paint and salt for our finished design.
Practical Maths Games - Studying Place Value