Primary 3 & 4
Welcome to P3/P4. This term we have been doing amazing things in our class. We began the year by looking at ourselves. We talked about our likes and dislikes in food, sport and colour. We realised that even though we are all different, we work together as a fantastic team!!!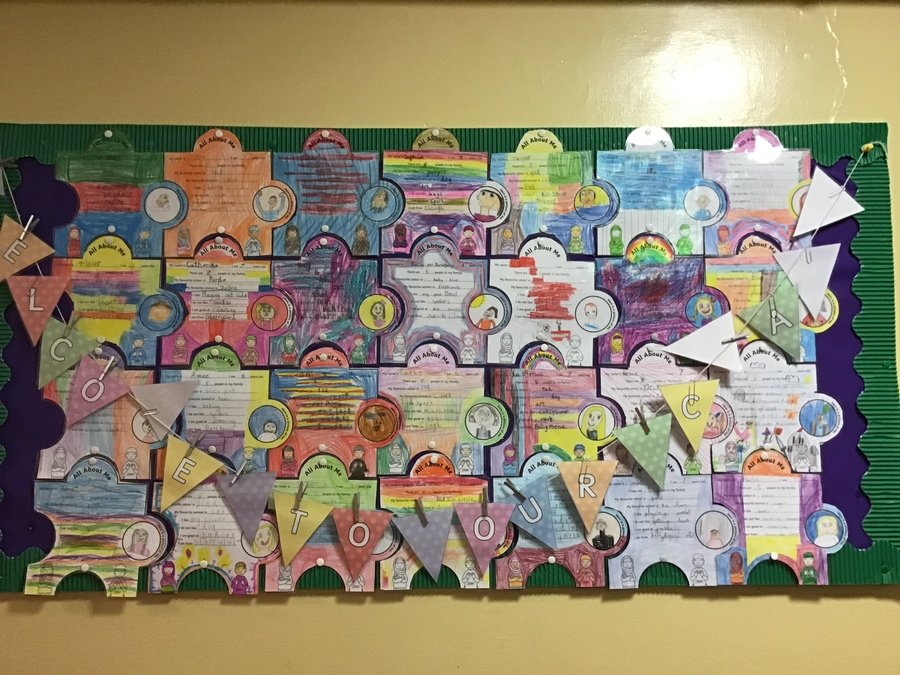 We then investigated "The Great Fire of London" when looking at the World Around Us. As historians we looked at sources- photographs, reports and diaries. We have really enjoyed this topic. We put together an amazing display. What do you think of it?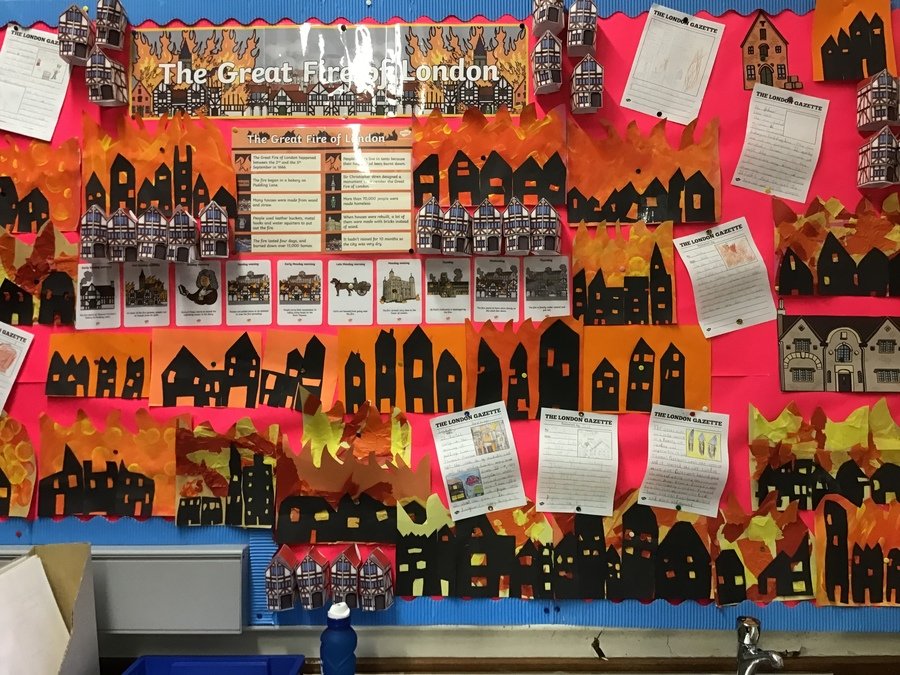 In our mathematics recently, we have studied Angles. We went for a walk around our school and using our I-pads we took lots of photos of right angles. We put this together as a collage and displayed it in our classroom. Have a little look at our work!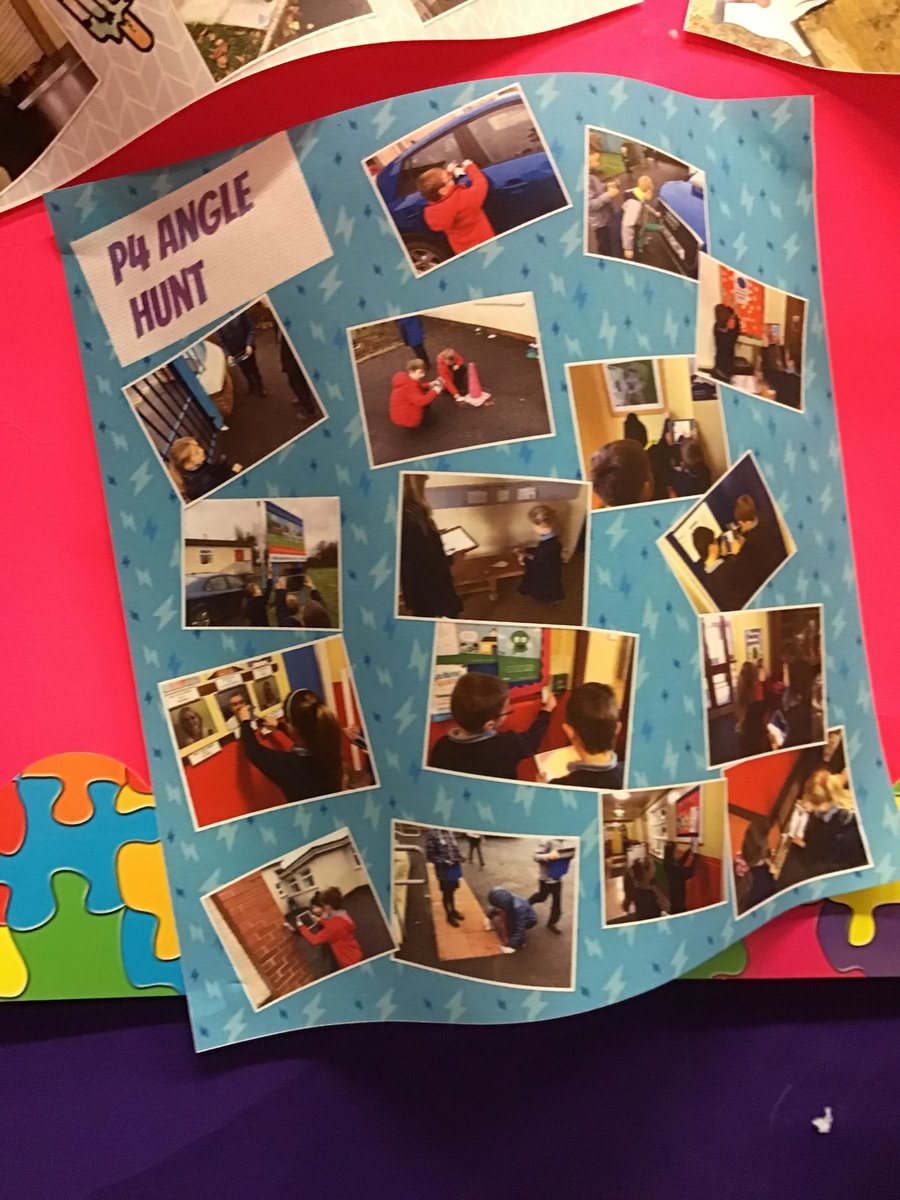 Practical maths this term with P4 included using Diennes Material.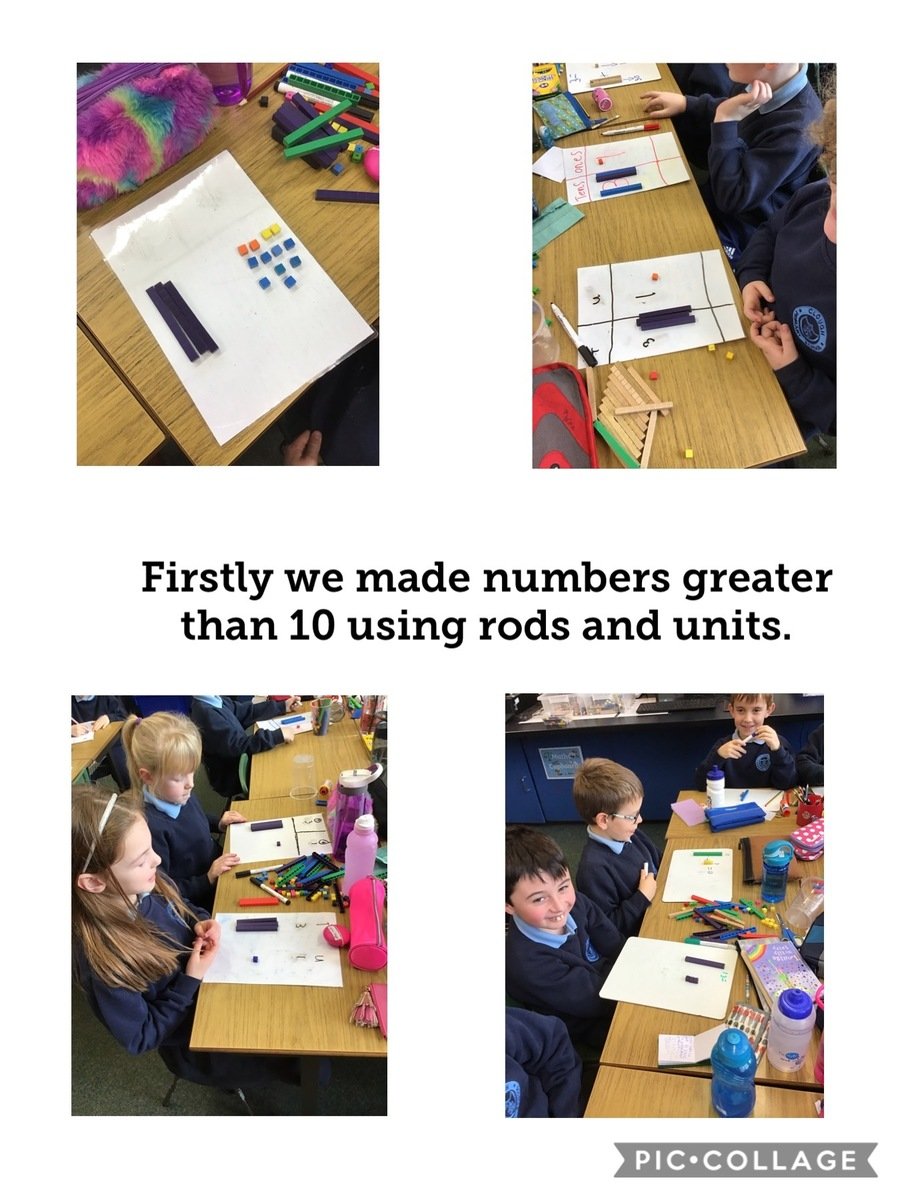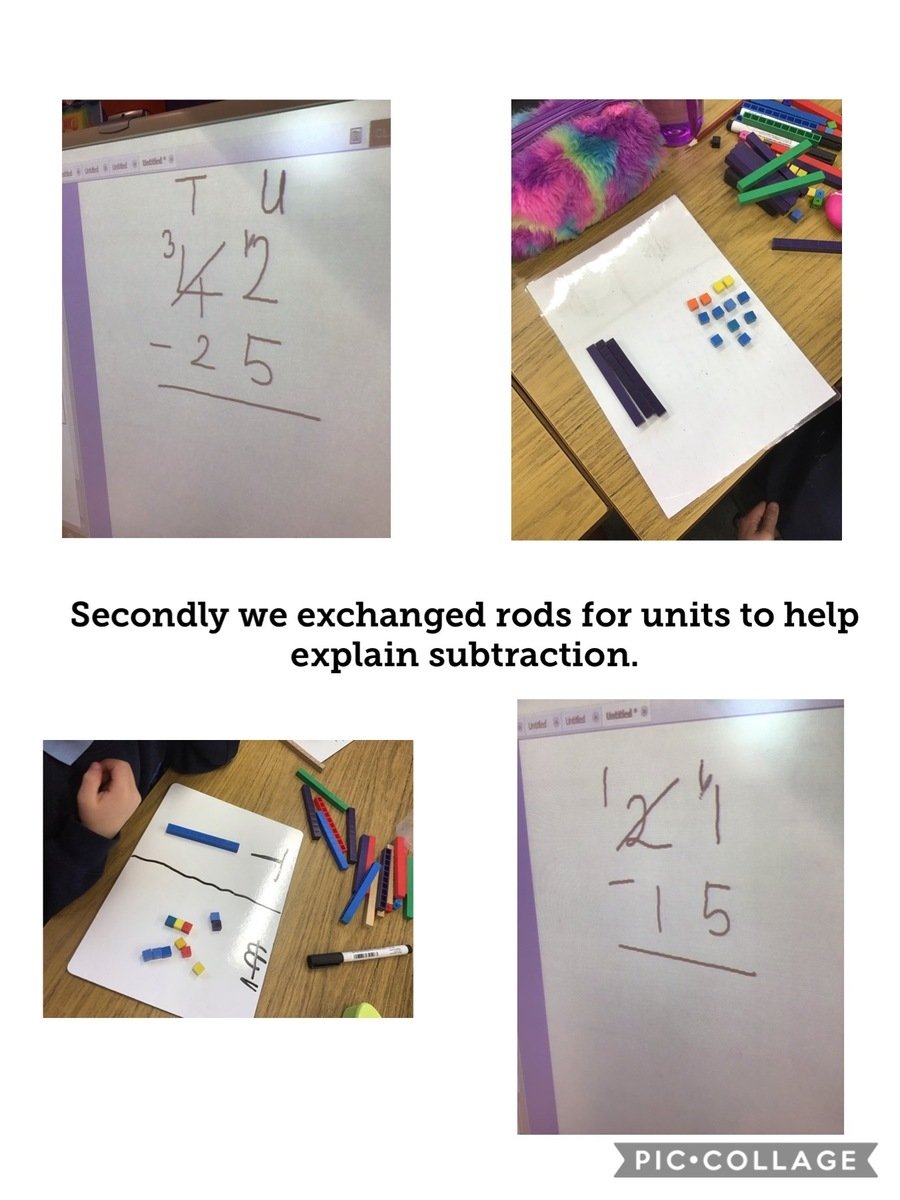 P3 and P4 used practical games during their Literacy time.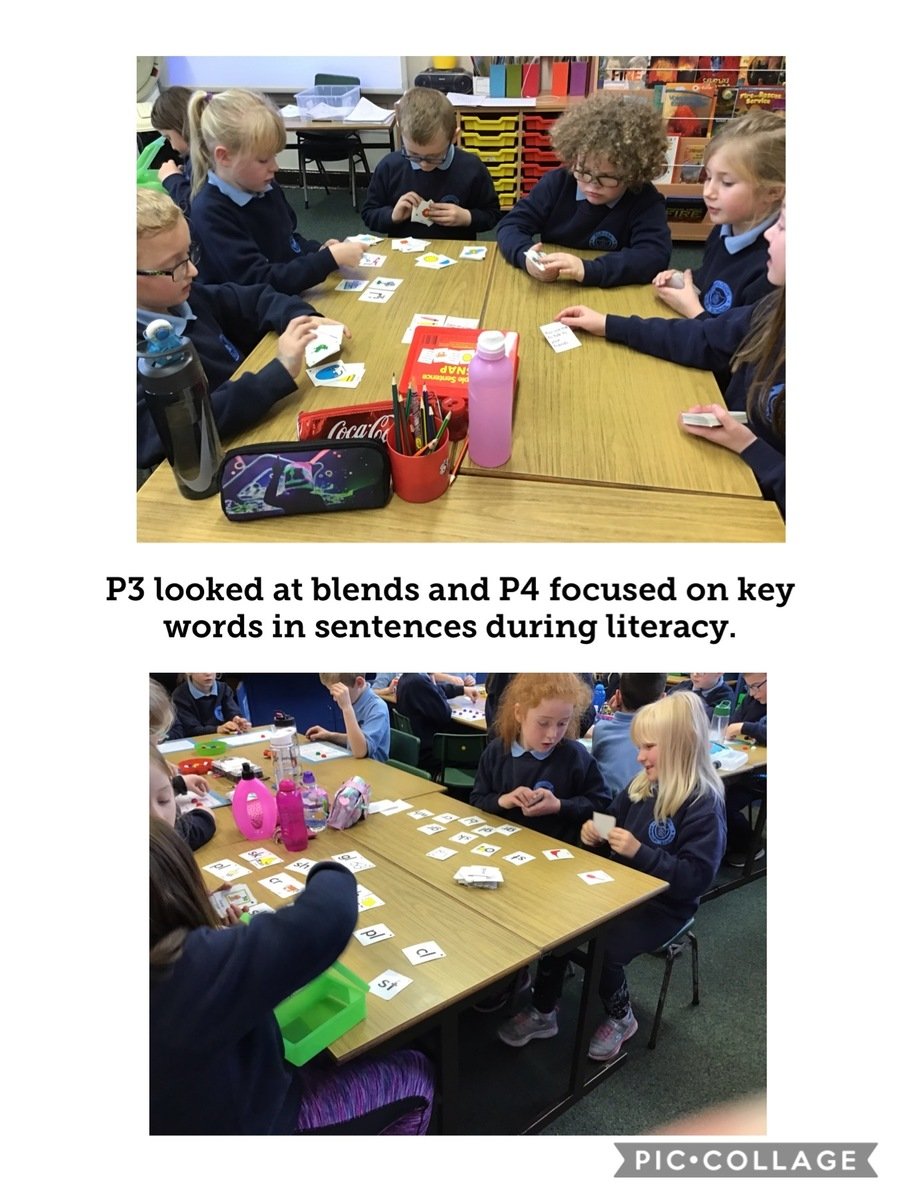 We are now looking forward to Christmas, as are all of our parents!!!! Some of us even have the days counted We will be doing lots of exciting and fun things with a Christmas theme. Follow our page to see what is happening next.
Look at P3/4 in their lovely Christmas jumpers. Don't they look so festive!!!! As well as looking good they raised money for Radio Cracker. A fun day supporting a good cause. Look who also dropped into school!
P3/4 made lovely Christmas cards. There was lots of maths in this enjoyable activity. Circles were cut out and folded in half. The circles were then stuck together to form a 3-D image and added to a long and a short piece of string.
It is a new term and a new year. Welcome to 2020.
P3 get right into the heart of practical maths.
We have a new topic which is perfect for a dreary January...... Chocolate...
We can't wait to eat right into this topic. We have already done lots of research and found out that chocolate relaxes you. We also discovered that it takes 400 cacao beans to make 1lb of chocolate. That's amazing!
P3 and P4 are very proud of this display showcasing all of the skills we utilised as we studied Australian Bushfires.
These cold days demand warm pancakes to eat. How yummy!!! P3/P4 enjoyed learning about Pancake Day and they can now help their mums making a delicious snack.
Good morning Primary 3 and 4. I hope you are all well. By now you will have received your home packs and should have had time to have a little look through them. Don't panic!! This work doesn't all have to be done in one day or even one week. You should keep working at it over a number of weeks. Follow the guide in the packs telling you what to do and when to do it. Do some numeracy and some literacy every day. You should also keeping working at your tables and spellings daily and get an adult to ask you these at the end of each week. This is really important, because you will need to know all these things when you go into your next class.
Read the instructions on each page carefully and work out what the questions want you to do. If you are stuck, try to go onto the next part. That may help you! If you are really stuck ask an older person in your house. I have given you notes in the booklets to help you. Don't panic if there is something you can't do, just leave it. However don't give in easily. This is your chance to show your parents what you can do all by yourself. I know you can and so do you. Keep in touch with me through this page. I will post answers if you need them and you can get your mum to email Mr Hutchinson if they need advice. I am thinking of you all. Keep safe and remember to get outside each day for some exercise.