Primary 3 & 4
Welcome to P3/P4. This term we have been doing amazing things in our class. We began the year by looking at ourselves. We talked about our likes and dislikes in food, sport and colour. We realised that even though we are all different, we work together as a fantastic team!!!
Week beginning 18th May
Good afternoon to all the boys and girls in Primary 3 and Primary 4. We trust you are all keeping well. We have now been off school for 8 weeks, which is a long time- the same as the normal summer holidays. We hope you are keeping up with your school work and still getting outside for exercise and fresh air.
Mr Hutchinson has been in touch about getting more work. I'm sure all pupils will be delighted about that!!!! Thank you to all parents who have already replied. If you have not, don't worry, you can still do so. If you don't need any more work that is fine. We appreciate that in these unique days all families are working at a different pace and in a different way. Some families are supplementing the packs sent home from school with outdoor experiences and practical activities at home.
Use the next two weeks- up to 29th May, to finish the first packs you were sent home. You can complete the maths activities and the literacy activities in your own way.
There will be a cover note in your new packs explaining that the new packs are primarily revision packs, the type of work we would be doing if we were in school at this moment. Please use them to consolidate work done this year. There will be an assortment of maths activities and literacy activities.
Please keep sending us your photos and we will upload them to our page. From now on the most recent photos and information will be at the top of the page.
Stay safe and be good. Keep up with all your good work!!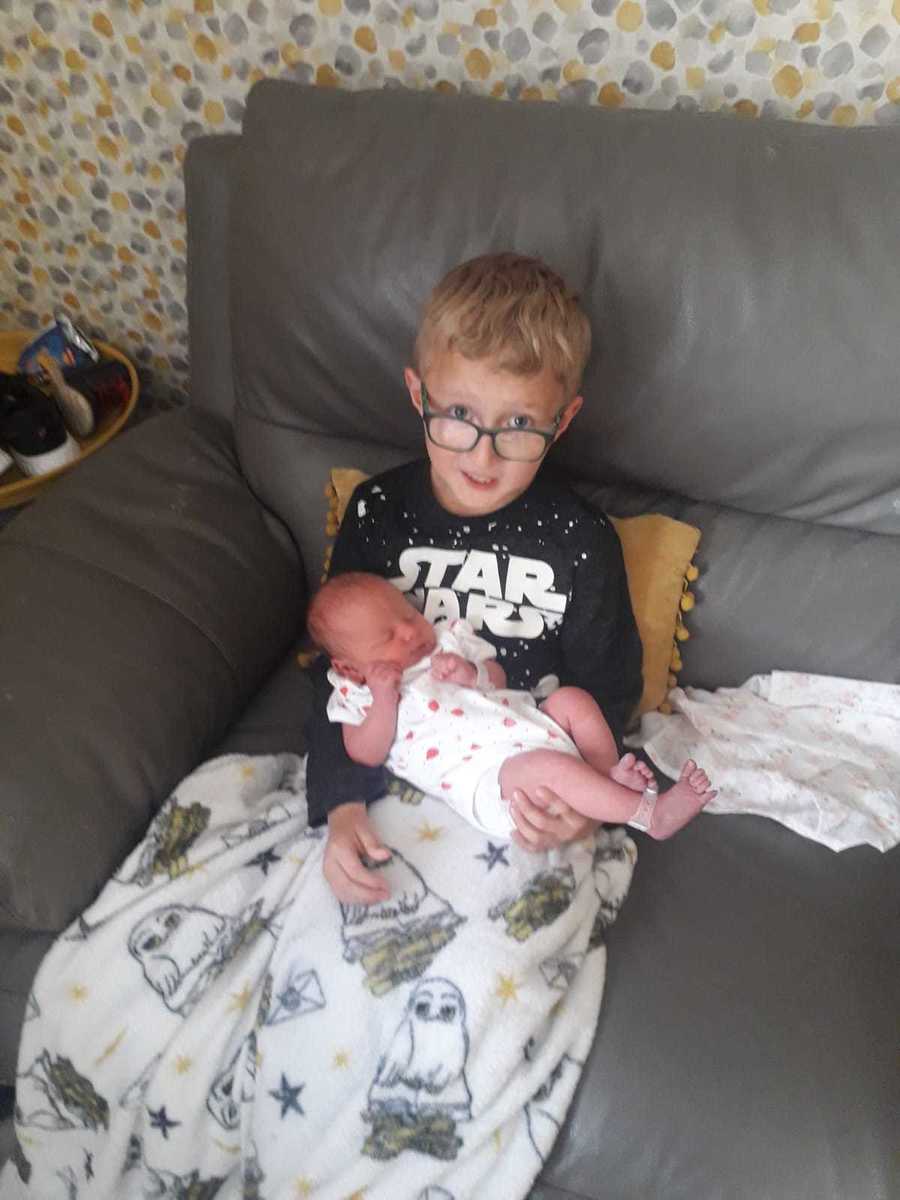 Charlie has had an exciting bank holiday weekend. On Saturday he got a lovely little baby sister. She is called Bonnie Mae. Charlie is already helping to look after her and proving to be a caring big brother. Charlie has two other sisters and one other brother. We wish his family well and look forward to meeting her when we will all be allowed back into school.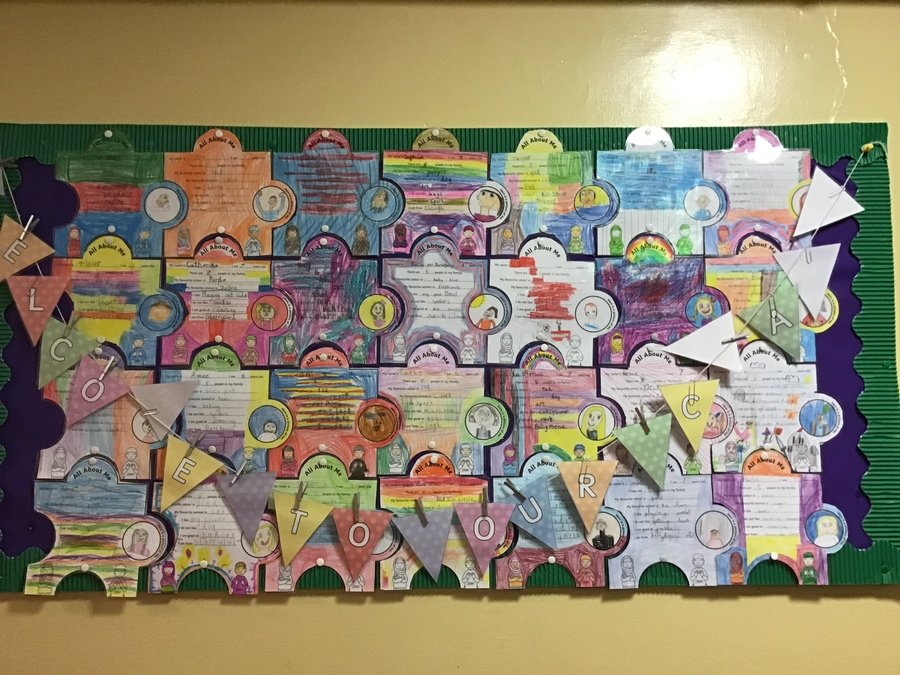 We then investigated "The Great Fire of London" when looking at the World Around Us. As historians we looked at sources- photographs, reports and diaries. We have really enjoyed this topic. We put together an amazing display. What do you think of it?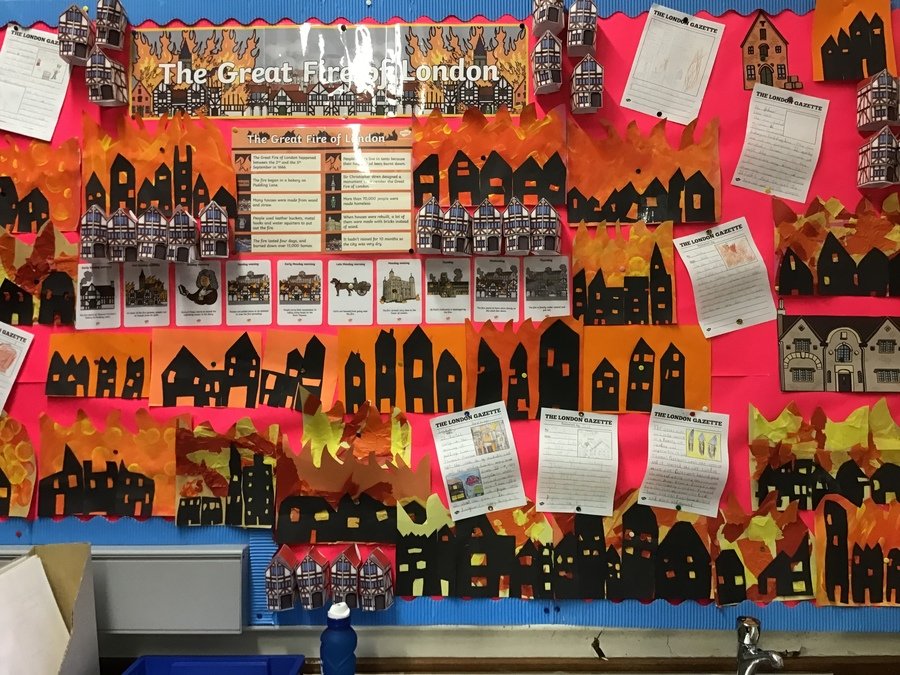 In our mathematics recently, we have studied Angles. We went for a walk around our school and using our I-pads we took lots of photos of right angles. We put this together as a collage and displayed it in our classroom. Have a little look at our work!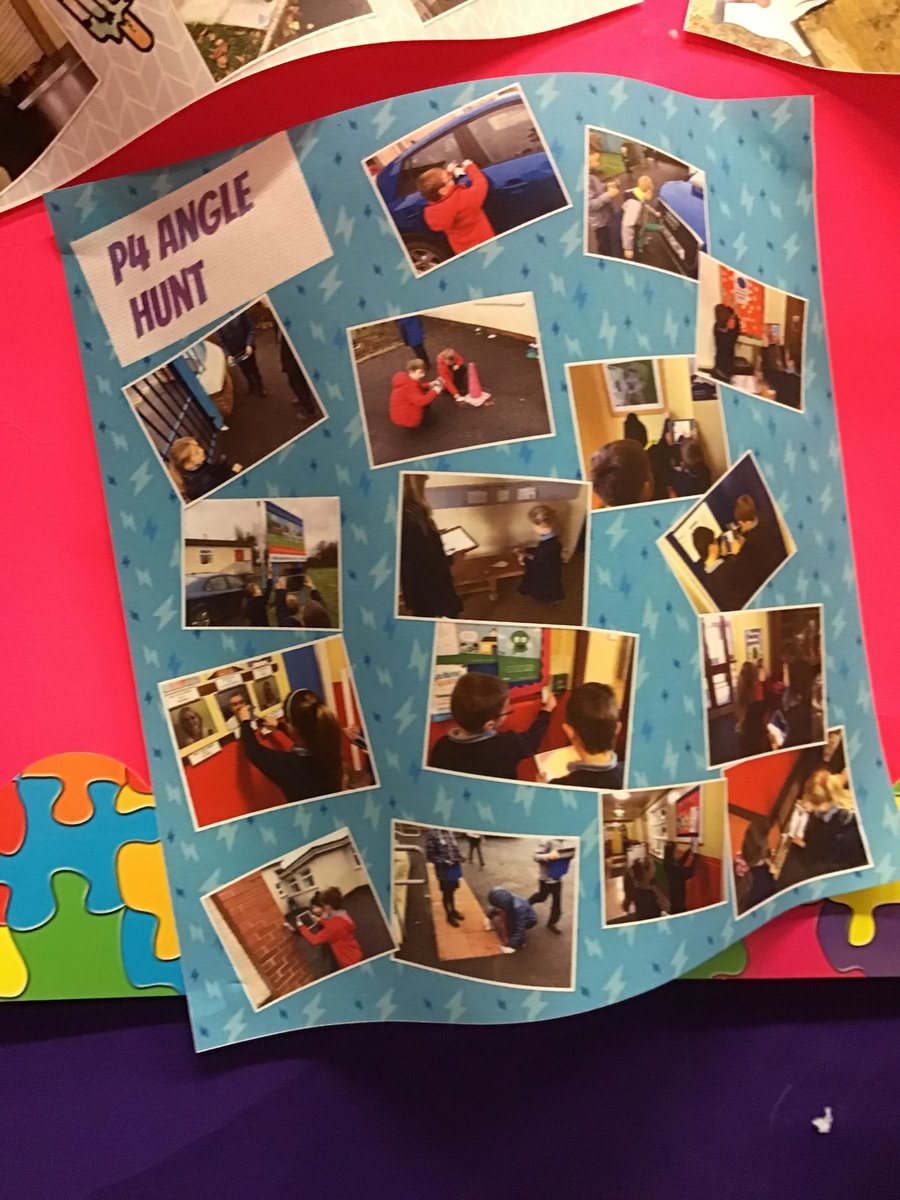 Practical maths this term with P4 included using Diennes Material.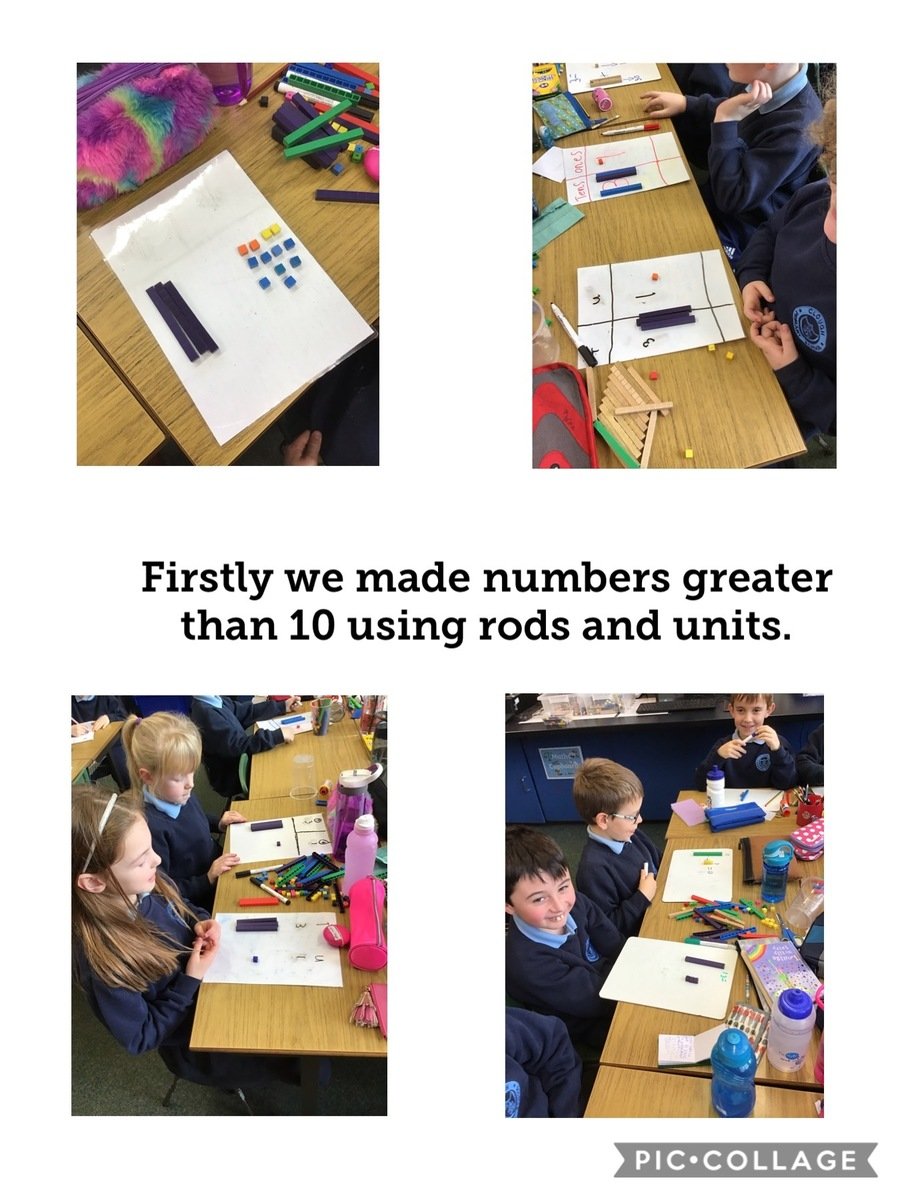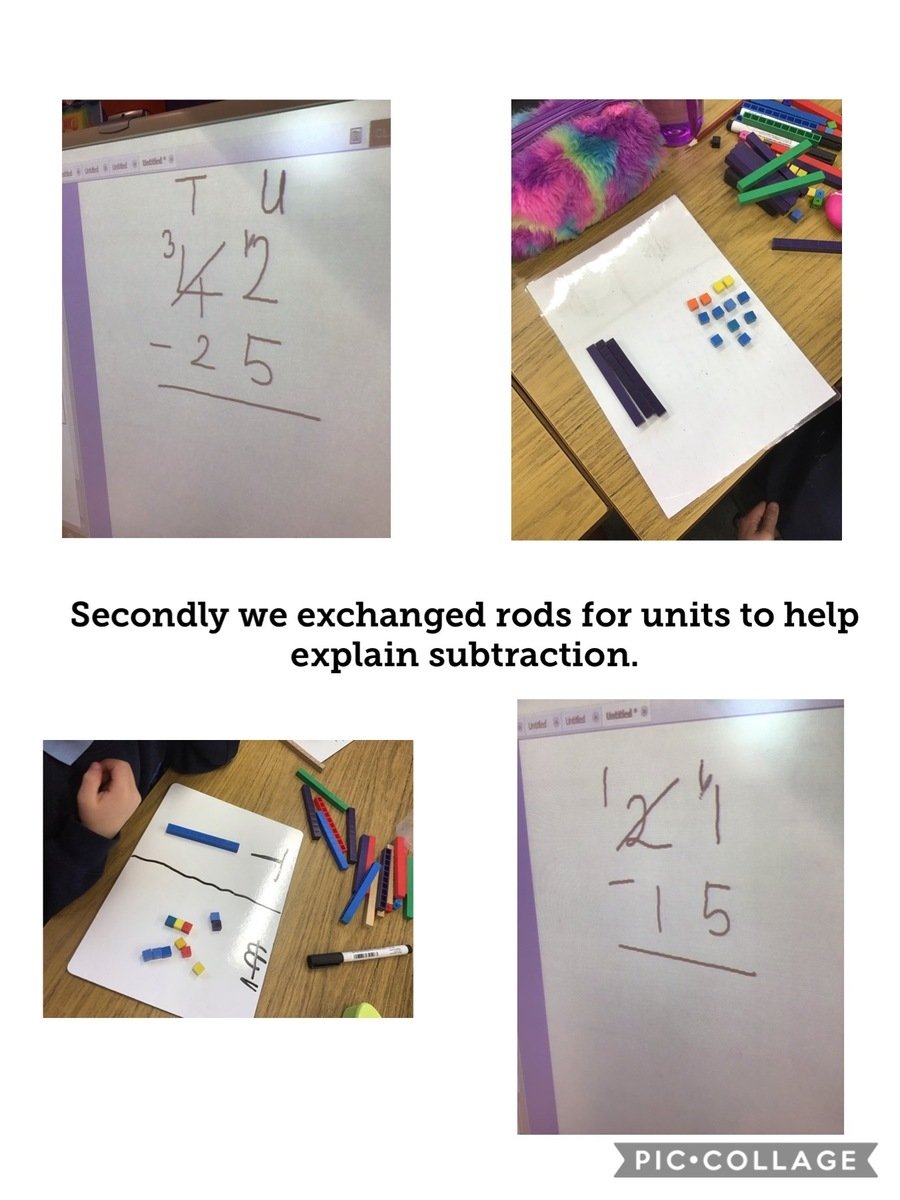 P3 and P4 used practical games during their Literacy time.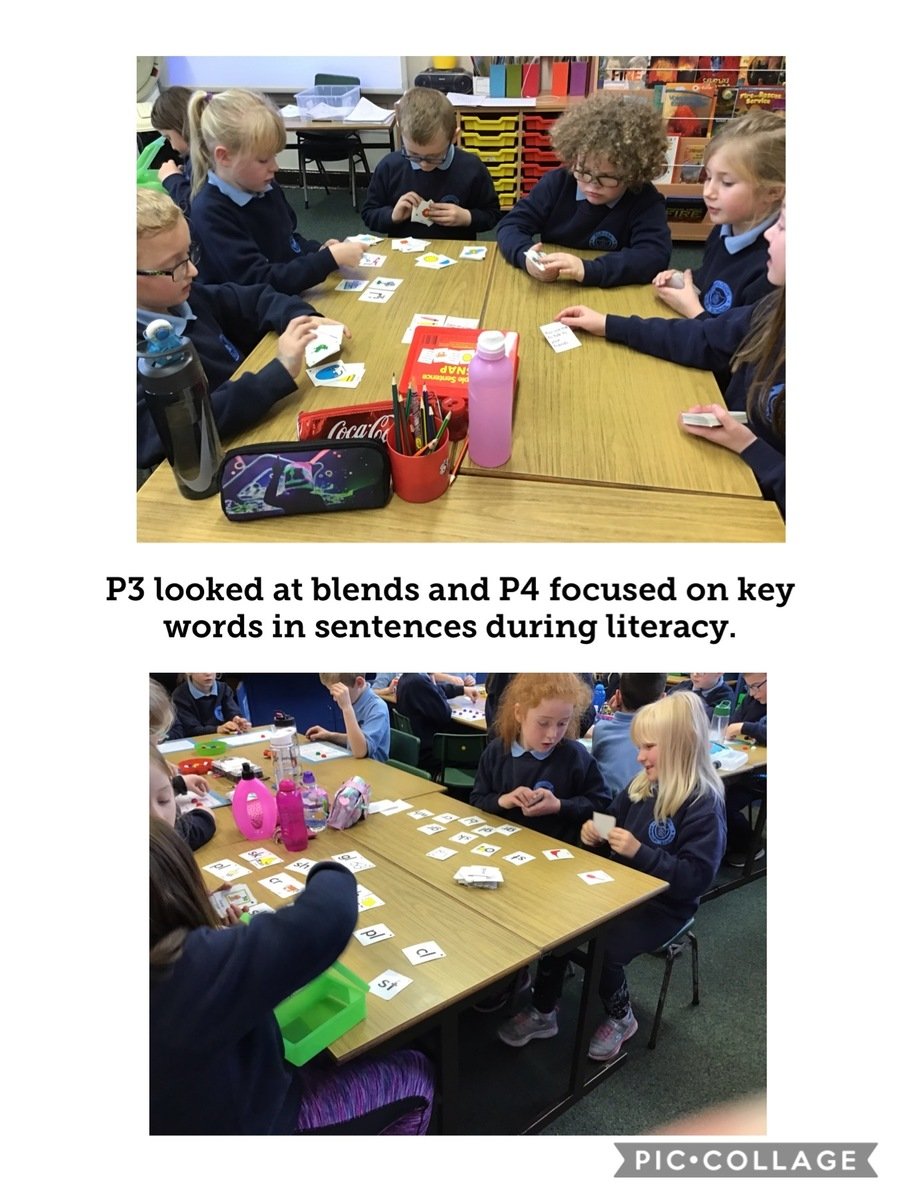 We are now looking forward to Christmas, as are all of our parents!!!! Some of us even have the days counted We will be doing lots of exciting and fun things with a Christmas theme. Follow our page to see what is happening next.
Look at P3/4 in their lovely Christmas jumpers. Don't they look so festive!!!! As well as looking good they raised money for Radio Cracker. A fun day supporting a good cause. Look who also dropped into school!
P3/4 made lovely Christmas cards. There was lots of maths in this enjoyable activity. Circles were cut out and folded in half. The circles were then stuck together to form a 3-D image and added to a long and a short piece of string.
It is a new term and a new year. Welcome to 2020.
P3 get right into the heart of practical maths.
We have a new topic which is perfect for a dreary January...... Chocolate...
We can't wait to eat right into this topic. We have already done lots of research and found out that chocolate relaxes you. We also discovered that it takes 400 cacao beans to make 1lb of chocolate. That's amazing!
P3 and P4 are very proud of this display showcasing all of the skills we utilised as we studied Australian Bushfires.
These cold days demand warm pancakes to eat. How yummy!!! P3/P4 enjoyed learning about Pancake Day and they can now help their mums making a delicious snack.
Good morning Primary 3 and 4. I hope you are all well. By now you will have received your home packs and should have had time to have a little look through them. Don't panic!! This work doesn't all have to be done in one day or even one week. You should keep working at it over a number of weeks. Follow the guide in the packs telling you what to do and when to do it. Do some numeracy and some literacy every day. You should also keeping working at your tables and spellings daily and get an adult to ask you these at the end of each week. This is really important, because you will need to know all these things when you go into your next class.
Read the instructions on each page carefully and work out what the questions want you to do. If you are stuck, try to go onto the next part. That may help you! If you are really stuck ask an older person in your house. I have given you notes in the booklets to help you. Don't panic if there is something you can't do, just leave it. However don't give in easily. This is your chance to show your parents what you can do all by yourself. I know you can and so do you. Keep in touch with me through this page. I will post answers if you need them and you can get your mum to email Mr Hutchinson if they need advice. I am thinking of you all. Keep safe and remember to get outside each day for some exercise.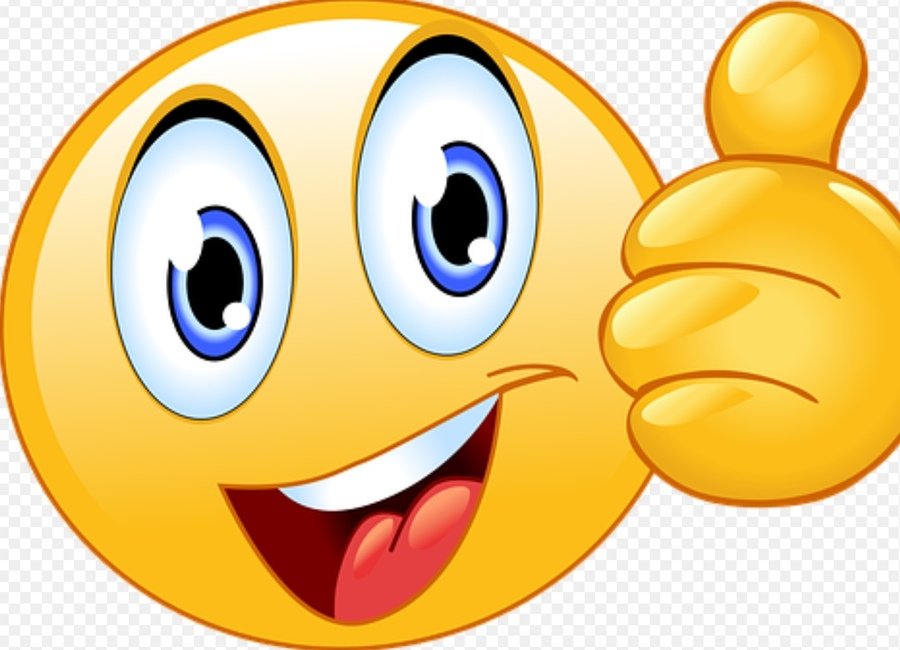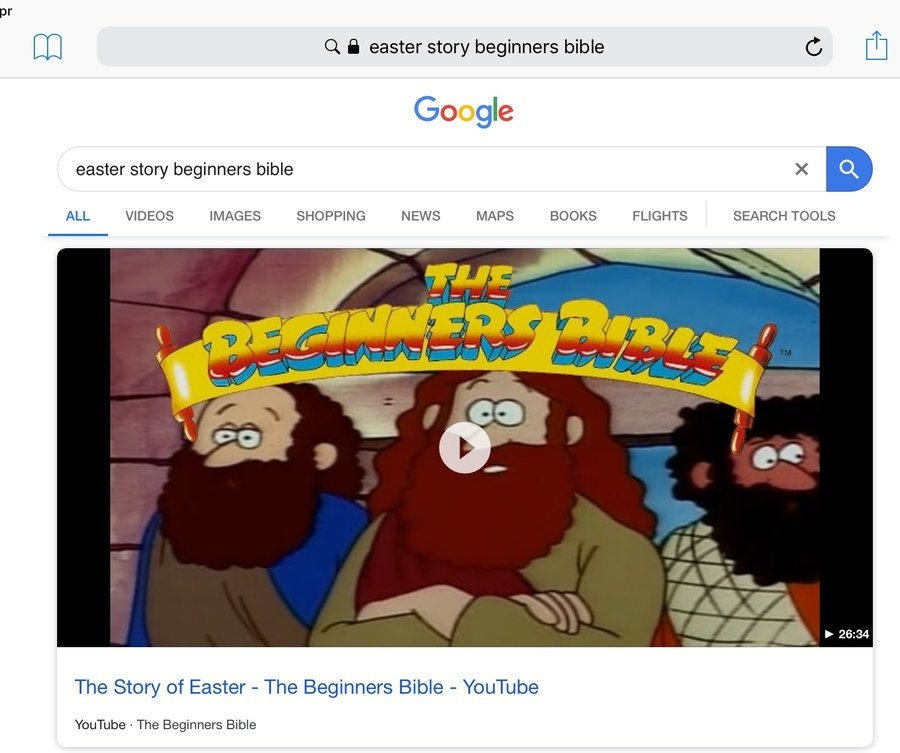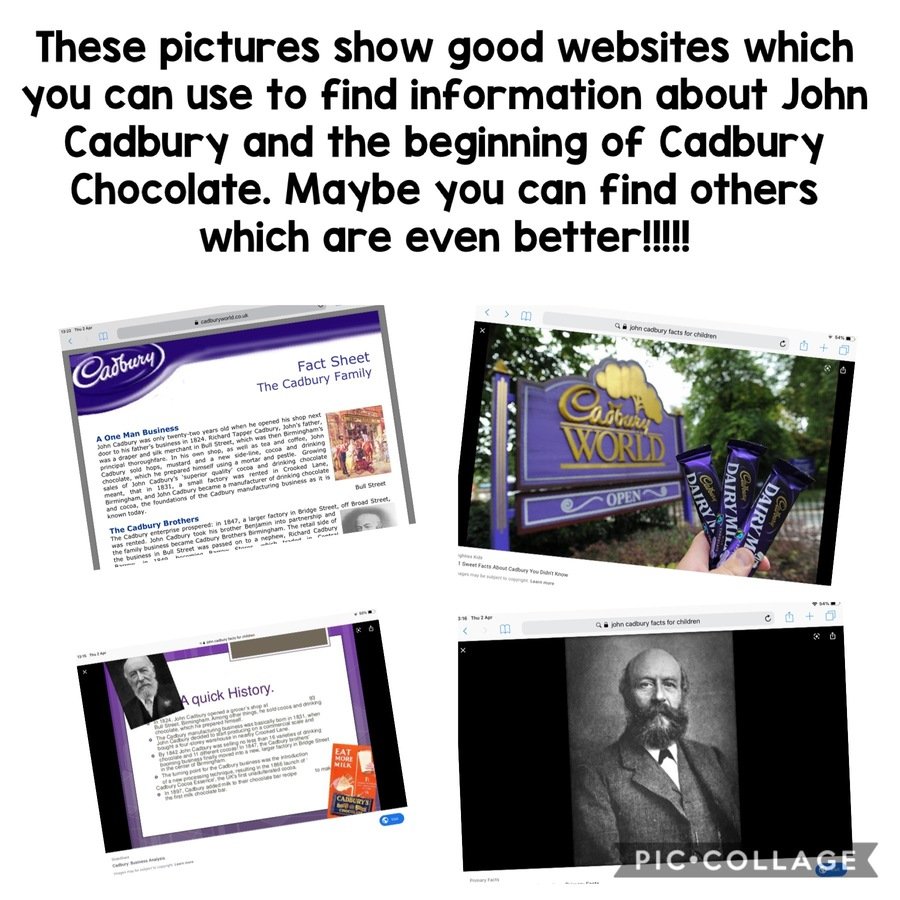 Holly and George have busy learning at home. During art lesson they designed a poster to say thank-you to our wonderful NHS. We are delighted with their good work. This definitely gets a thumbs up from all at Clough.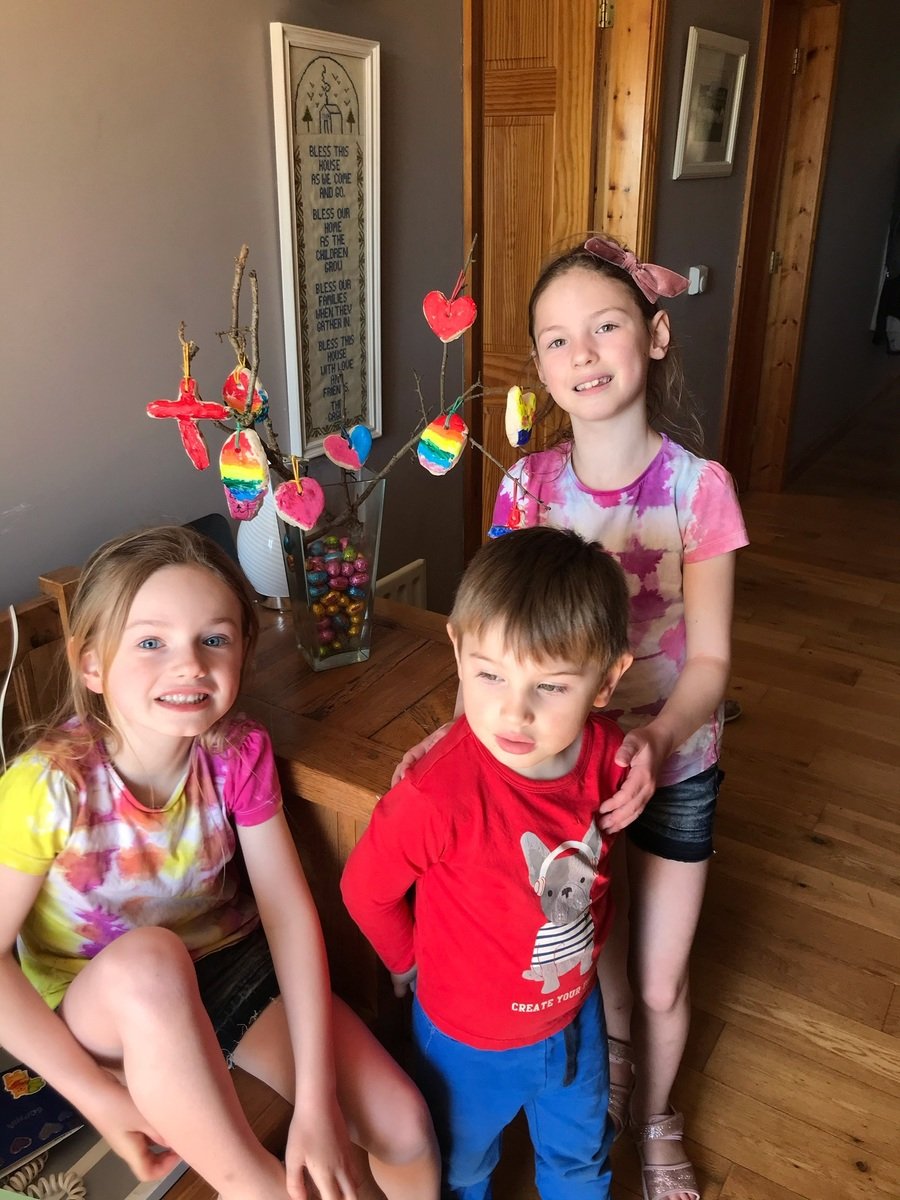 Sophia, Amelia and Jackson have all been busy making dough decorations and painting them to say thank you to our NHS workers. Lovely work from the Gage children.
Here are some pictures of the busy P3 and P4 class in Clough Primary School during lockdown. I'm not sure if you are all working really hard but you are definitely having fun and that is all part of learning. See who you can find- you might even see yourself!
Look at these busy children in P3 and P4. Robyn has been doing some craft work to say a big thank you to the NHS. That is so thoughtful Robyn and your rainbow is fantastic.
John has been busy with lots of creative activities. He was baking lovely looking buns, doing some gardening and artwork as well. I think you could open a shop and sell all those things!! I know some people who would definitely be visiting your shop John.
Khyia spent some time baking and cooking. She made soup and a fabulous looking cake. I am sorry we are not at school so you could share your cake with your teachers. Remember all the adults in P3/P4 need the biggest part!!!! We could even do fractions with your cake Khyia.
Well done to these two budding entrepreneurs. Inspired by Captain Tom Moore, Carley Croskery in P3 and her sister Lucy in P2, decided they too wanted to do something to raise funds for the NHS. They have made some rainbow badges which they are selling and their aim was to raise £50.00. They have already exceeded this amount by far!! They are wearing their badges; if you look at their jumpers you can see them. Super work girls and even though you may not have known it, there was lots of learning in your good work- maths, artwork, language and PDMU, but to mention a few. We are so proud of you, but remember no one in Clough School is as old as Tom Moore, not even your teachers.

Look at Charlie doing his daily exercise. Not only does this look fun but it keeps him fit and healthy. I wonder could any of our teachers do this Charlie, what do you think?